October 27, 2017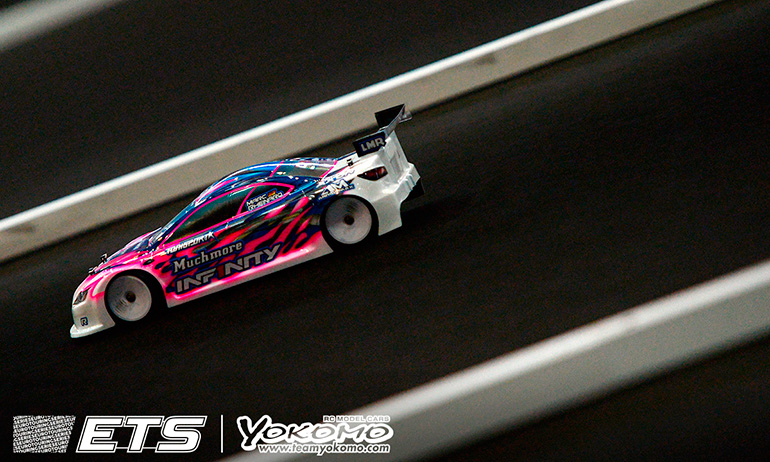 Marc Rheinard has taken the first qualifier of the new season of the Yokomo Euro Touring Series.  Sixth fastest in seeding practice but confident he had a good car over 5-minutes, the Infinity driver delivered the only 24-lap time to TQ the first of the four qualifiers in Vienna. Behind, Awesomatix' Viljami Kutvanen would set the second fastest time, missing out on making 24-laps by half a second, with Ronald Volker completing the Top 3 a second off the Finn's pace.  Having topped seeding, it wasn't to be a good start for defending champion Bruno Coelho.  From the start the Xray driver had the first of a number of moments when he got loose but it was contact with the boards at the end of the main straight that ended his chances of the TQ as his car needed to be marshalled.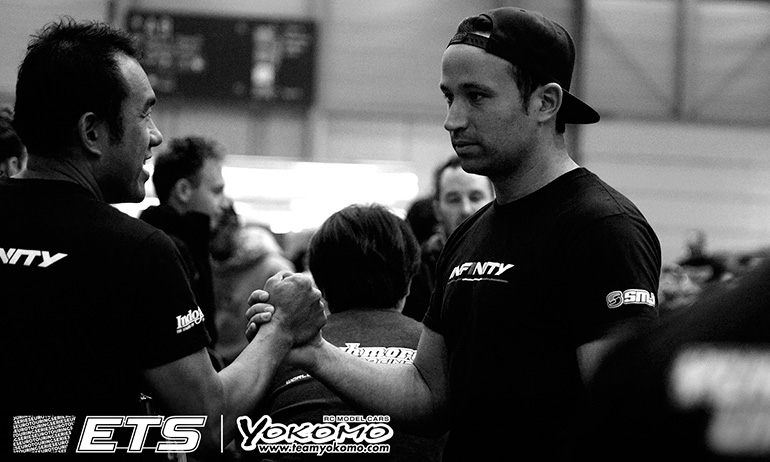 'A very good start', was how Rheinard summed up his impressive TQ run.  The German added, 'I can't remember the TQ run I had so it feels good to start off the weekend like this'.  Finding himself catching up on the closely bunched group of Naoki Akiyama, team-mate Akio Sobue and Alexander Hagberg, he said he was lucky to get by Akiyama when the Japanese driver got his Yokomo up on two wheels.  Getting passed Sobue when he put his IF4 on its roof, Hagberg would give the 4-time World Champion room after which he had a clear track ahead of him.  With Coelho laying down the fastest lap of Q1, Rheinard said, 'I think Bruno had an advantage but his car looks not so easy to drive'.  Also referring to his own car as 'not super easy to drive', he said using third run tyres had made it slightly better but for now the plan is to just bag up the tyres and leave the car as is.  With Q2 for Modified not up till late tomorrow morning he said, 'I will wait to see how the track is nearer to the time of our qualifier'.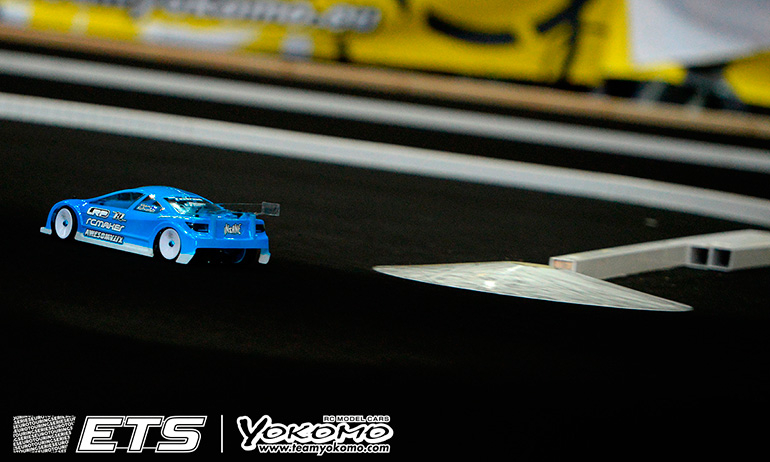 Enjoying his most competitive ETS outing at last year's season opener, getting this year's campaign off to a similar start Viljami said, 'In practice I had some good laps here and there but 5-minutes was not good so I changed the gear diff and everything felt better'.  Just making the top heat by setting the 10th fastest time in controlled practice, he continued, 'I think I was too careful (in Q1) and I also had traffic because I started last so I think there is room to improve in Q2'.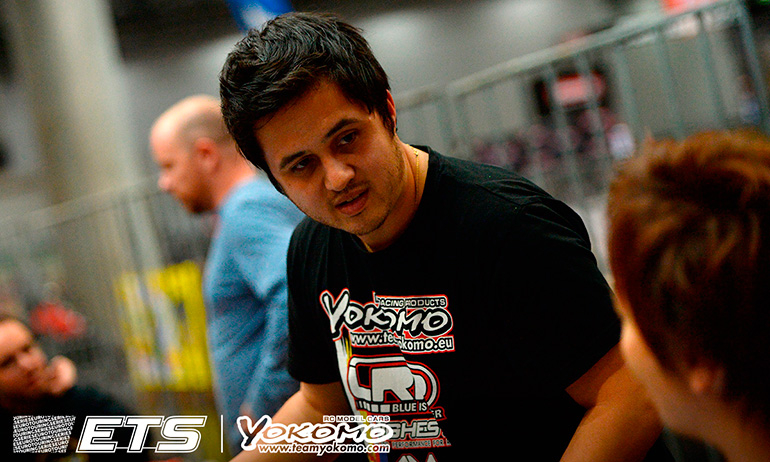 'I'm ok with P3 for Q1 but we need to step it up because our focus is to get the overall TQ', was Volker's reaction to his performance in the opening qualifier.  The Yokomo driver said, 'It was a weird first lap.  The car was loose in the right corners plus Bruno had problems so I lost time at the beginning'.  He continued, 'the car also felt pushing to the left so I couldn't go as fast as I want and so could not hang on to the TQ pace.  The car was way better in CP2'.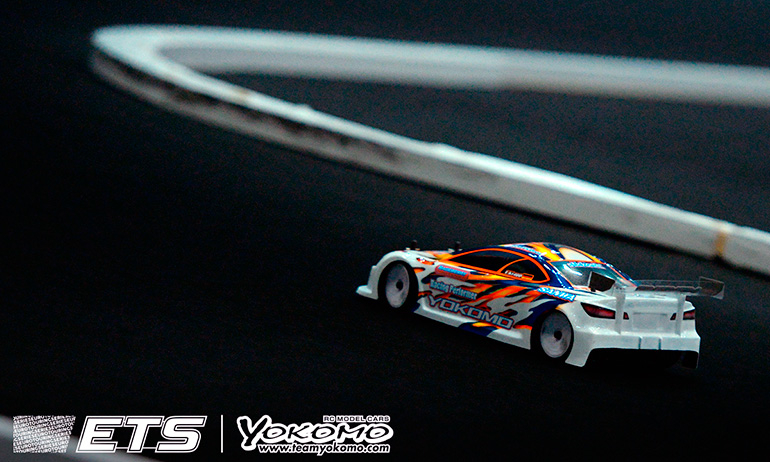 Setting the fourth fastest time despite running in the second fastest group, Christopher Krapp said, 'that was really good actually'.  The former ETS race winner continued, 'I knew my 5-minute pace was good but I changed from an active to a standard rear and that made me more confident in the chicane.  Before it was nervous and now its more stable'.  Finishing 1-second off his team-mate Volker, he was 'surprised' at his own time because of having to lap cars during the qualifier which he said had cost him time.  Describing last season's ETS as a 'disaster for me with so many BQ's' he concluded this is a good start to get back in the A-Main.  In terms of his BD8, he said overall I am happy with the car but I will just make some little changes to get a little more steering'.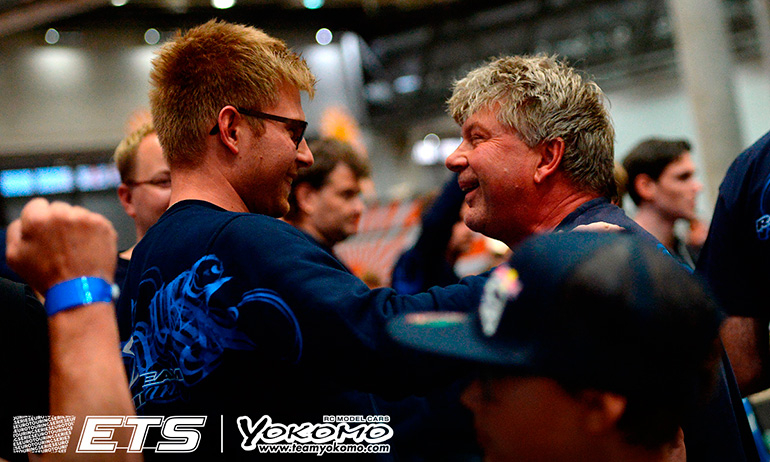 'Ah the car is awesome' was Marco Kaufmann's reaction to setting the 5th fastest time.  Finishing as the top Xray driver, the German added, 'Only Coelho had a faster lap than me and he is a great driver'.  Qualifying 8th at the season finale in Ettlingen back in July, he concluded, 'I had some bad laps because I pushed too hard so the driver just needs the same pace as the car. Its perfect, it doesn't need to be changed'.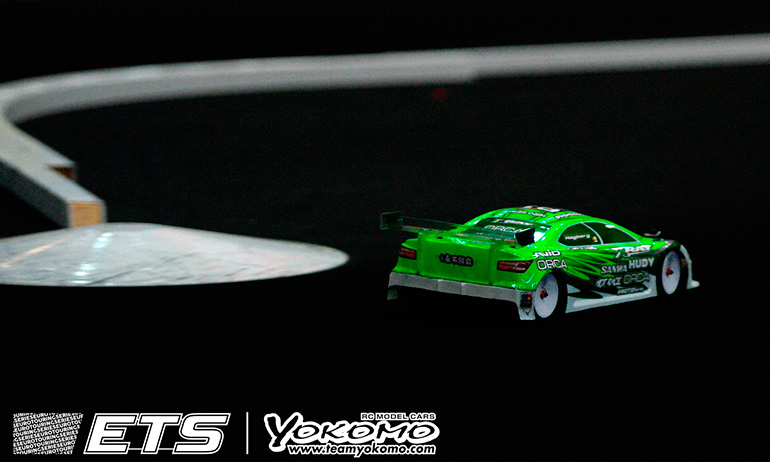 Alexander Hagberg declared his P6 time in Q1 as 'not a good start'.  The Swede said, 'Bruni spun at the first corner so me and Ronald had to brake and I lost my rhythm for the run and it cost me a lot of time'.  Having improved his T4 from controlled practice, he said, 'hopefully with a clean run I can fight for the top spot tomorrow'.  Behind Hagberg, Olly Jefferies was 7th quickest followed by Frederik Südhoff, Yannic Prümper and Jan Ratheisky.
View the complete event results here.
View our event image gallery here.
---