November 1, 2017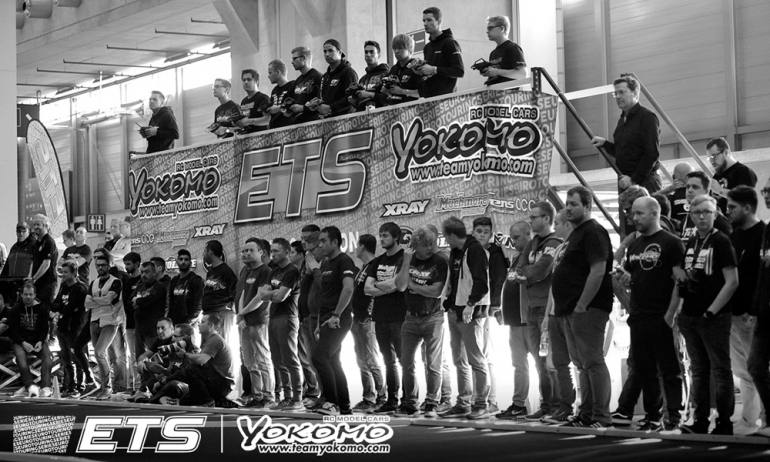 Having risen to become one of the toughest, most competitive & prestigious championship's in the World over the last decade, the Yokomo Euro Touring Series entered into its 11th season last weekend in Austria. A brand new destination on the ETS calendar, Round 1 would take place in Messe Wien located in the historic Prater district of Vienna right next to the oldest amusement park in the world. Invited to be part of Austria's biggest modelling show by the organisers of Modellbau Messe, the racing would prove a huge hit with the record 63,000 showgoers with the track surrounded by large crowds throughout the 3 days of competition. A great showcase for the sport, the season opener attracted just shy of 250 race entries from 27 nations and collecting data from each of the drivers at technical inspection here is a breakdown of driver's preferences in chassis manufacturers.
As the reigning champions in both Modified and Pro Stock, it was Xray who proved the most popular brand of choice. Overall the Slovakian manufacturer's cars were raced by 1 out 3 of the total entry with its biggest share being in Formula with 36 percent of racers.  Sharing the honour of being the second most popular car in the Scorpion Power Systems backed class, with 13 percentage each, was VBC Racing and reigning Formula champions Serpent. Introduced to the ETS program in Season #5, 10 different brands made up the Season #11 opening grid.
The biggest class of the ETS with a grid of 115 cars in Vienna, compared to 72 in Modified and 60 in Formula, the Xray sponsored Pro Stock class saw Awesomatix as the second biggest manufacturer with 19 cars compared to Xray's 33.  Overall it is Awesomatix who is also the second biggest brand when all touring car class numbers are combined.  Interestingly despite having announced the end of their famous TRF race team after the season opener last year, Tamiya is the 3rd most popular chassis in Pro Stock just ahead of Schumacher.
Filling the void left by Tamiya in the premiere Modified class, Infinity have made solid gains as they undertake their first ETS campaign as a manufacturer with them the second most popular brand in Modified behind Xray. Taking their first win in Vienna, overall the Japanese newcomer shares 3rd position as the touring car of choice with Yokomo and Serpent – each having 17 users.  Xray having a substantial market share of 84 drivers overall with Awesomatix having 26.  The Modified class is the biggest in terms of the number of manufacturers represented in the ETS with new additions Mugen, Destiny and WRC bringing the number to 14 different brands.
After a great start to ETS #11, drivers now have an extended break before another new venue awaits them when Sporthotel & Resort Daun in Germany plays host to Round 2 on February 02-04.
---