February 4, 2018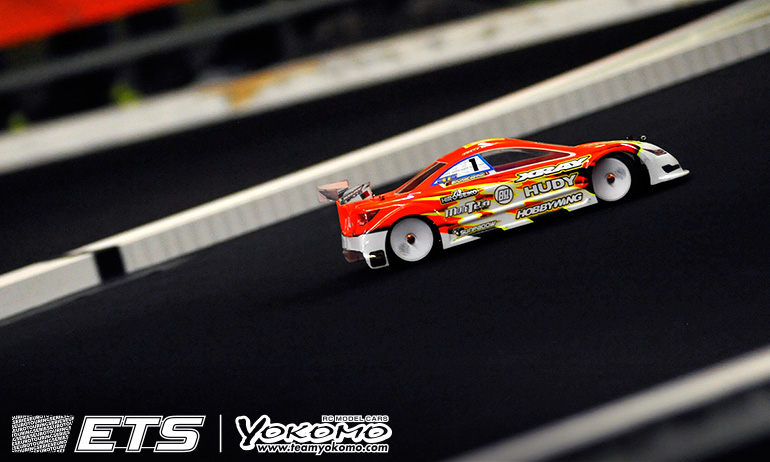 Bruno Coelho won an uneventful first A-Main this morning at the Yokomo Euro Touring Series, the Xray driver making an early break over the pack to build up a gap that even allowed him to have a moment at the chicane.  Already with a comfortable lead by the second lap, while the pursuing Ronald Volker and Marc Rheinard would close a little but never had the reigning champion under any pressure. Instead it was Volker who came under pressure from Rheinard but overall the race saw only one position change with Akio Sobue getting by Christopher Krapp for 7th place.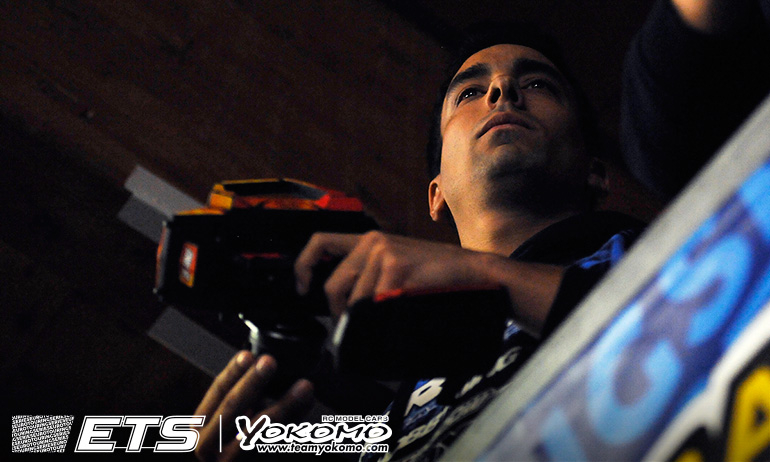 Commenting on his win Coelho said, 'I made a very good start. The first 6 laps I forced to get a gap and I think Volker overpushed at the beginning which also help me get some space'.  He continued, 'I had one mistake at the chicane but luckily the car stayed straight.  Winning by 7/10ths from Volker and looking to add the first win to his title defence having secure his first TQ of the new season here in Daun, he said, 'I will try to do the same in the second final'.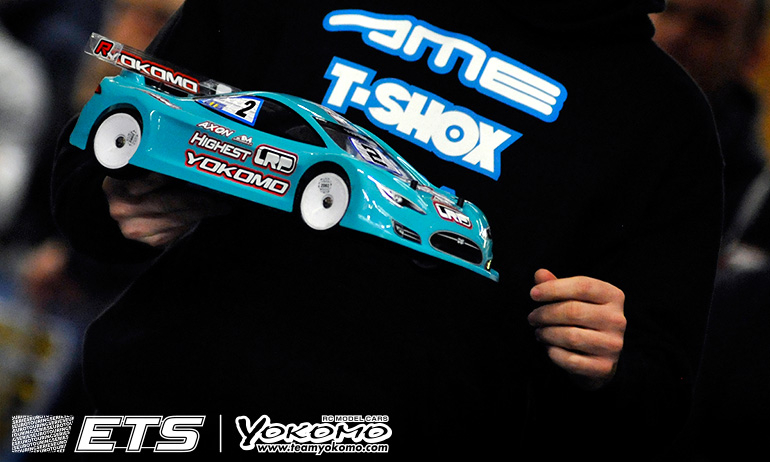 'A very intense first final', was how Volker summed up A1, the Yokomo driver given no breathing space by Rheinard throughout the 5-minutes.  The World Champion added, 'I had too much understeer on the exit of the corners and that's what allowed Bruno to pull clear. When the gap started to increase I had to drive more aggressive which helped but this track is so tough everyone had some bobble'.  Third at the season opener in Vienna, the 5-time ETS champion said, 'I can't be unhappy with P2 but I will make some changes for the next one so I can fight from the start'.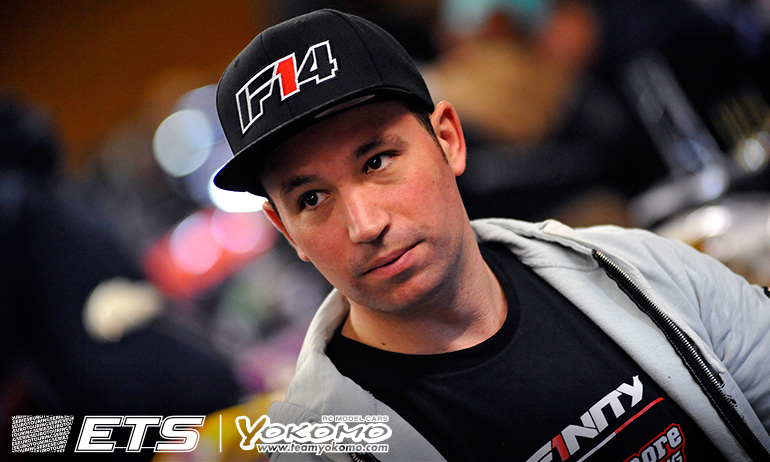 Rheinard said, 'there was nothing I could do. Ronald didn't have pace the first few laps and I could only sit behind him, there is nowhere to pass'.  With a faster lap time than Volker, the Infinity driver continued, 'I was a little quicker in some spots than Ronald but overall the 3 of us were the same speed. I hope Ronald makes a better start in the next one so we can be more with Bruno.'  He concluded, 'I hope something happens in the second one'.  Behind Rheinard, Yannic Prümper would finish 4th almost 3-seconds back.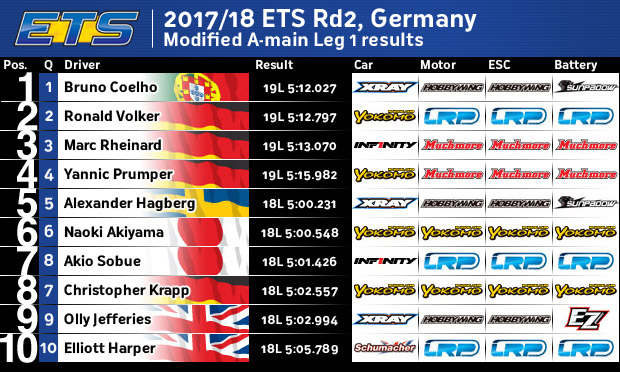 View complete event results here.
View the event image gallery here.
---