February 4, 2018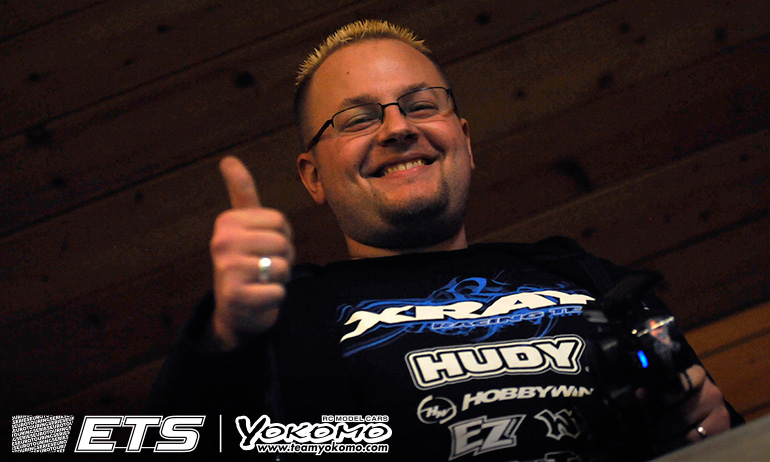 Having gifted Max Mächler the win in the opening A-Main of Pro Stock when he rolled out of the lead, Jan Ratheisky delivered on his TQ in A2 with a convincing tone to tone victory in A2. The Championship leader quickly pulled clear of the field as second place starter Mächler came under attack from behind.  With the race start having to be delayed as a search was made for Mustafa Alp's mistakenly taken Sanwa radio, this didn't faze the Turkish driver and he mounted an attack on Mächler until the Awesomatix driver got airborne entering the chicane leading to his retirement from the race.   Slightly faster than Ratheisky, Alp couldn't get close enough to his Xray team-mate and that is how they would finish with Alex Kunkler completing the Top 3. With two different winners, A3 will decide the overall victor in Daun.
In Formula, David Ehrbar also made the race his own to make up for his costly A1 error.  The reigning champion took his Serpent to the win over title rival Ratheisky who had to work his way through from 6th on the grid.  Having won the first encounter, Shepherd driver Olivier Bultynck didn't have a good second race rolling out of 2nd on the third lap and finishing 6th.  The three drivers will battle it out for the overall win in A3.  In the Infinity 40+ Masters class, A1 winner Ozer Yürüm appeared to be on his way to wrapping up things early but with less than 2-minutes to go he made a mistake having had full control of the race.  This set up an all new race with contact being made a number of times between the leaders with a delighted Kai-oliver Guttschau from 9th on the grid coming through for the win ahead of Yürüm and ETS Austria Top Qualifier Thomas Oehler.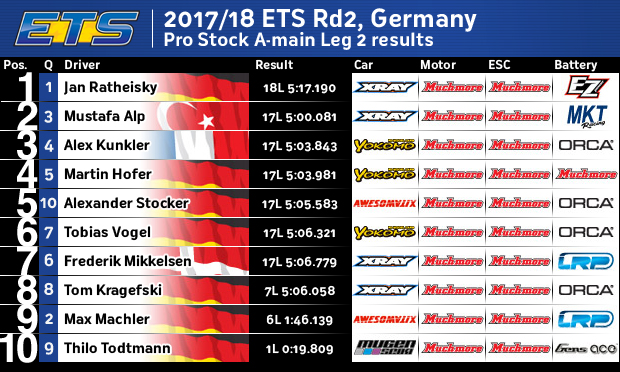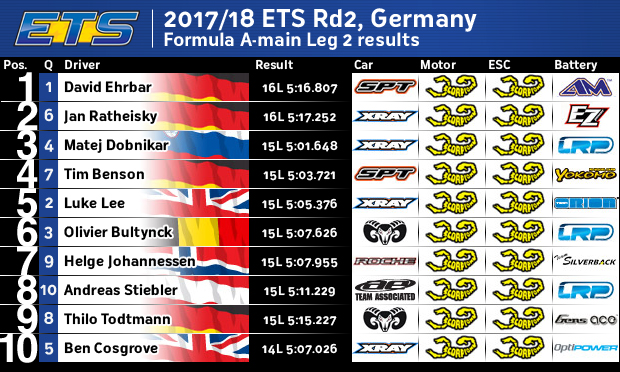 View complete event results here.
View the event image gallery here.
---