February 4, 2018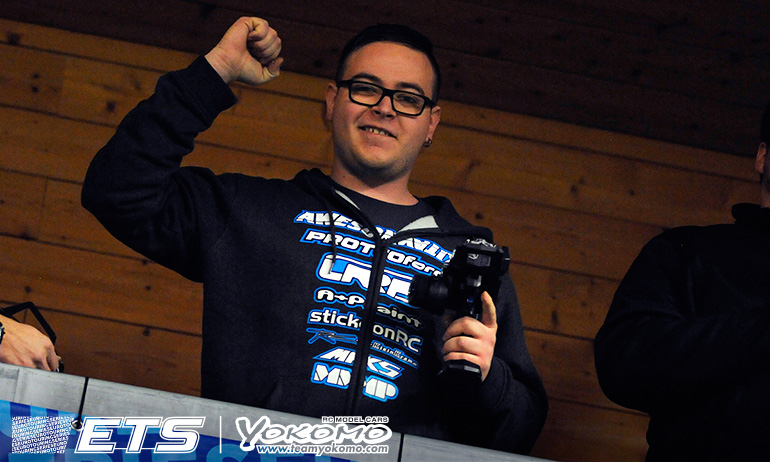 Max Mächler took the opening A-Main of Pro Stock at the ETS in Daun, Germany, this morning, the Awesomatix driver handed the win when Top Qualifier Jan Ratheisky rolled his Xray while holding a solid lead.  It all went wrong for the championship leader on lap 6 when he put his car on its roof and with the marshall having to wait for the field the German lost almost 6-seconds.  This let second place qualifier Mächler go to the front and despite Mustafa Alp looking like he was on to mount a challenge a mistake put amends to that.  In the end Mächler crossed the line 1.1 second ahead of the Xray driver with Alex Kunkler completing the Top 3 while Ratheisky ended up 6th.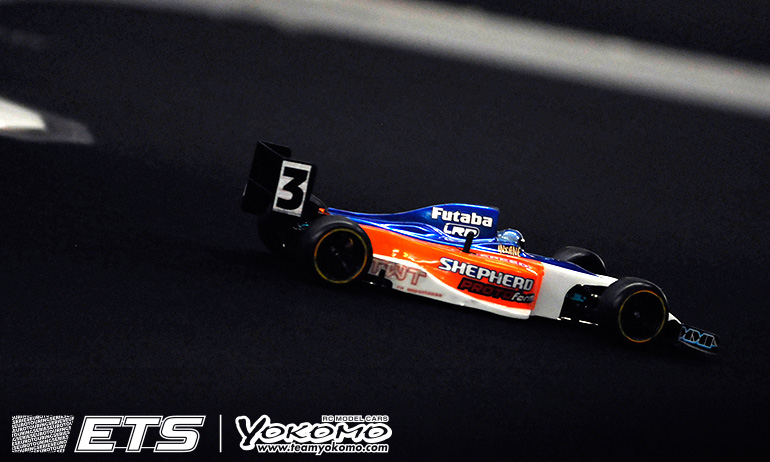 A mistake would also cost the Top Qualifier of the Scorpion Power System Formula class any chance of victory.  David Ehrbar stint at the front didn't even last a lap as the Serpent driver hit a dot 4 corners into the opening lap sending him plummeting to the back.  This allowed Olivier Bultynck to come out in front and from there the Belgian dominated the race.  Ratheisky would close a little having come through from 6th but the Shepherd driver quickly responded and won by a massive 5.3 seconds with Ehrbar recovering to third.  In the Infinity 40+ Masters class, Top Qualifier Ozer Yürüm drove a perfect race taking a tone to tone win over Thomas Oehler and Marcus Askell.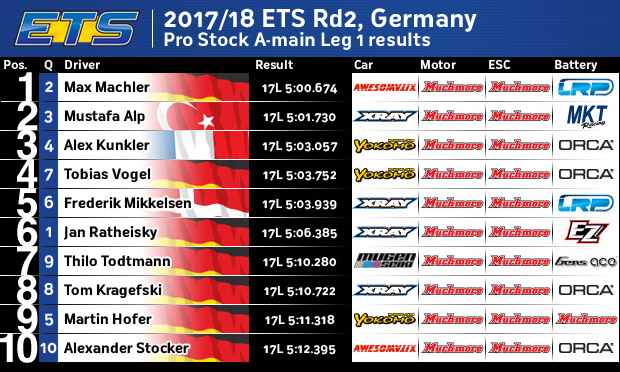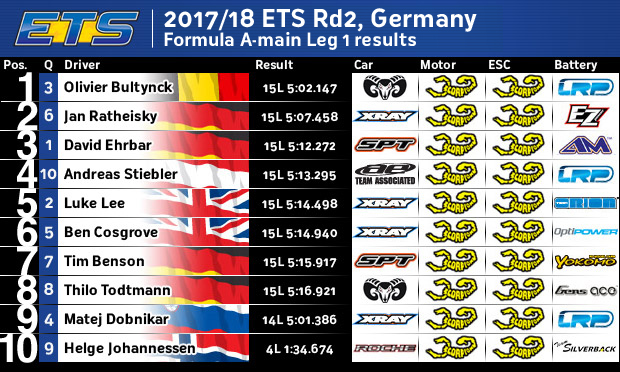 View complete event results here.
View the event image gallery here.
---