February 4, 2018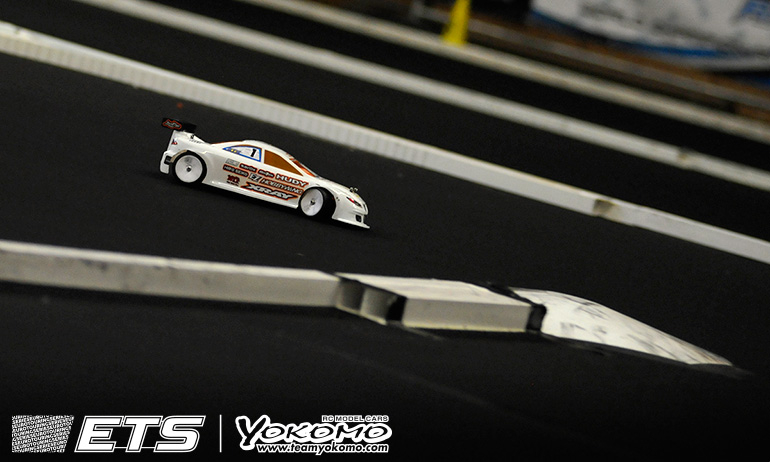 Jan Ratheisky has made two Pro Stock wins from two races in the Yokomo Euro Touring Series, the Xray driver claiming victory in Germany with the win in A3.  Having thrown away a potential win in A1, the Top Qualifier put in improved performances in the next two to end the carpet section of the championship with maximum points.  Behind him team-mate Mustafa Alp made it an Xray 1-2, the Turkish driver showing good form this weekend in Daun.  Unfortunately for A1 winner Max Mächler his luck was to run out with the Awesomatix crashing out in the next two encounters leaving him with a 6th.  The podium would instead be completed by the Yokomo of France's Alex Kunkler.
In Formula, Olivier Bultynck came out the overall winner.  Winning A1 after Top Qualifier David Ehrbar crashed on the opening lap, in A2 Ehrbar redeemed himself to win as Bultynck had a rough race.  This set-up A3 as the decider but again Ehrbar had a mistake on lap 1 handing Luke Lee a lead he would hold till the finish. Second place now became the potential decider with both taking turns at leading each other but again a mistake from Ehrbar was his undoing handing Bultynck second and the overall win.  Joining them on the podium would be Ratheisky, the championship leader remaining at the top of the standings having turn around a tough qualifying. In the Infinity 40+ Masters Class, Ozer Yürüm lead from tone to tone, as he had done in A1, to take the overall win from Thomas Oehler and Marcus Askell.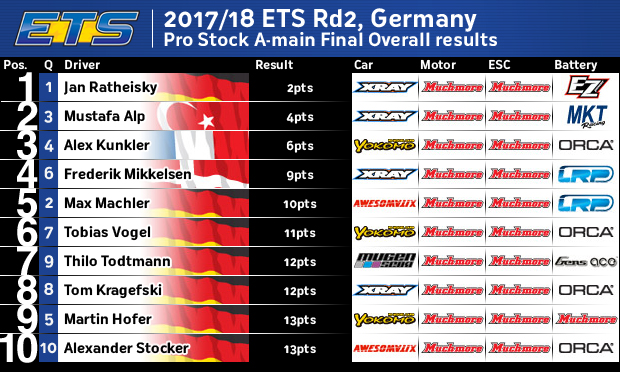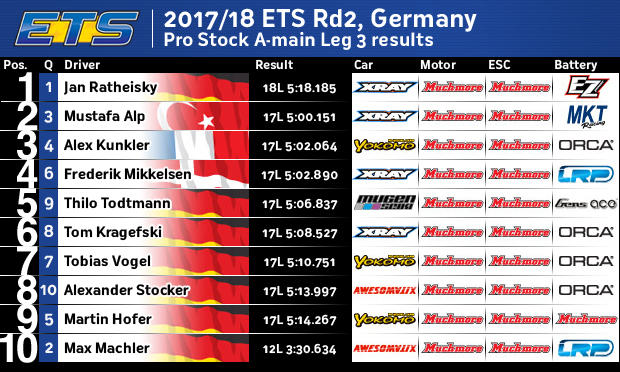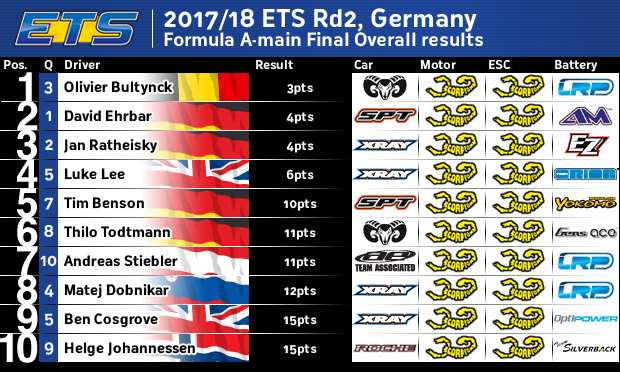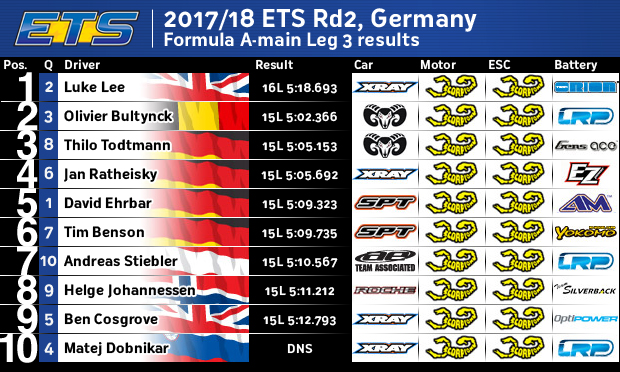 View complete event results here.
View the event image gallery here.
---