April 13, 2018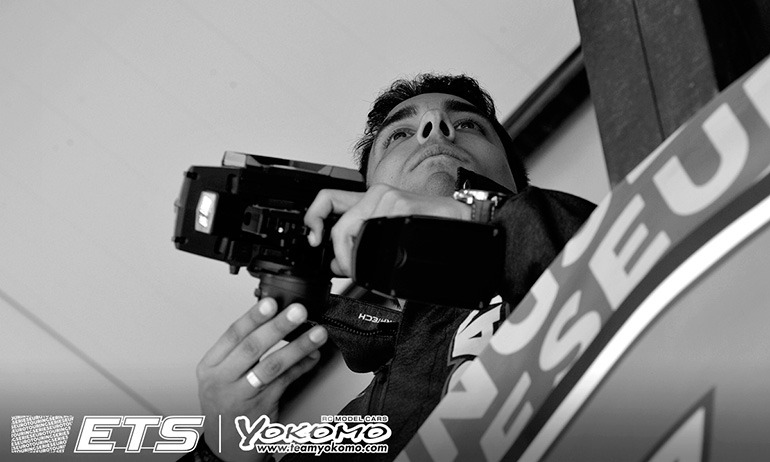 Having started out the day somewhat out of position with the 5th fastest time in CP1, Bruno Coelho has risen to the top to end the day with a TQ in the opening qualifier at the Yokomo Euro Touring Series in Spain. Carrying the No.2 for qualifying, the Xray driver would deny top seed Ronald Volker the TQ by 9/10th of the second, the current and former champions having a distinct advantage over the rest of the field.  It would be Christopher Krapp who would complete the Top 3 just ahead of Freddy Sudhoff while Alexander Hagberg and Marc Rheinard rounded out the Top 6. With many predicting tyre strategy will be an important element this weekend as drivers have been reduced to two sets of race tyres, Infinity's Jilles Groskamp and Serpent's Viktor Wilck opted to gamble and not start Q1 hoping to steal an advantage during the remaining three qualifiers on tomorrow's schedule.
Summing up Q1, Coelho, who took the win on the ETS' first visit to Spain last year, said, 'It was very good.  Like I said before we found a problem after CP2 that was causing the car to drop off and now it was much better' although he would add, 'it is still not perfect'.  With the early finish to Day 1's official action at the Asoger RC track allowing for free practice, the Portuguese driver said he would 'do some more testing now to further improve the car but overall I'm very happy as the car is pretty consistent'.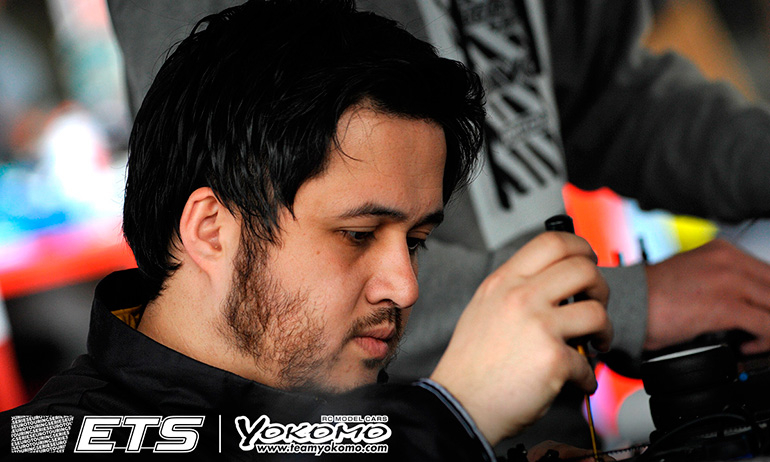 'Sure I am a bit disappointed but overall I'm happy to have pace', was Volker reaction to his P2 time.  Setting the fastest lap time, he added, 'finishing 2nd when everyone was on the same tyres shows where we are now with our car and Christopher's P3 shows our improvement on asphalt'.  Having set the early pace in the heat, the Yokomo driver said, 'I lacked a little steering so had to back off against Bruno but I have a tiny set-up change I will try tomorrow to try improve this'.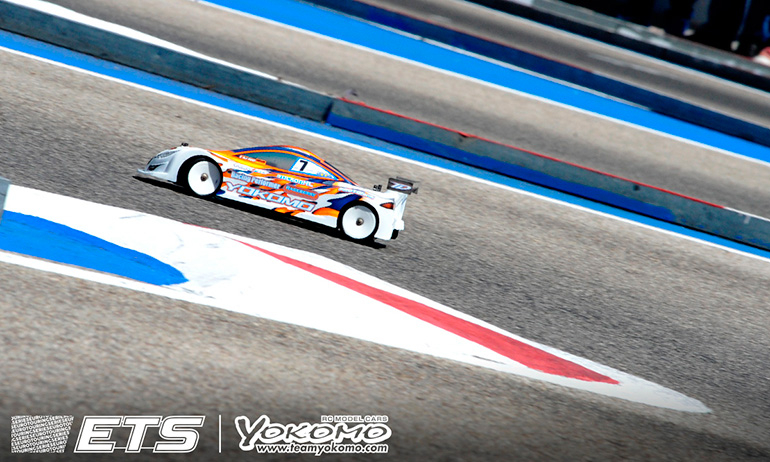 'I'm happy with 3rd. Right away I had a good feeling with the car', was how Krapp summed up Q1.  Only 8th fastest in seeding, the Yokomo driver said, 'Over 3-laps I am not fastest and that is where I am losing 1-second to Ronald and Bruno'.  He continued, 'after 1-minute I am really happy with the car'.  Asked what he might change to improve the car over the opening laps he said, 'I don't really have an ideas but I will look at Ronald's car and maybe copy his rear end set-up'.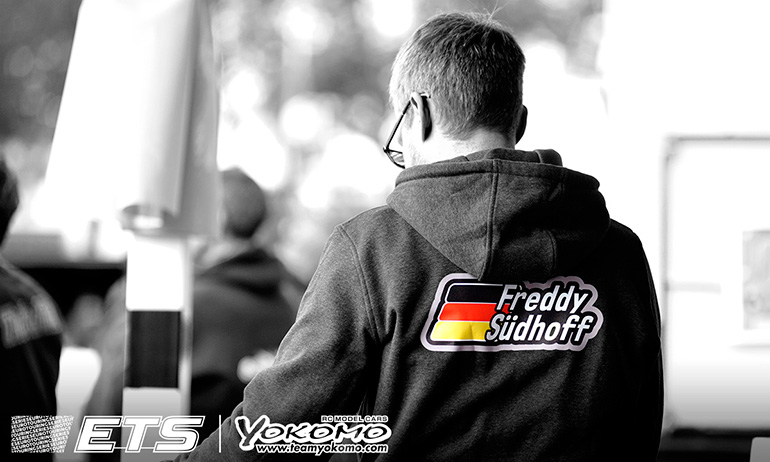 The only leading driver to fail to improve his time between CP1 and CP2, Sudhoff was pleased with his first qualifying attempt.  The Awesomatix driver said, 'It was pretty good. I'm more than happy even if I missed 3rd place by just 1/10th'.  Asked if he had lost that time anywhere in particular, he replied, 'I think Christopher just went full punch over the finish and I just drove my normal line'.  Putting his car back to its CP1 set-up for qualifying he said was 'easy to drive and has good corner speed' and looking to Q2 in the morning said, 'I will just check the temperature and maybe make minor tweaks to suit'.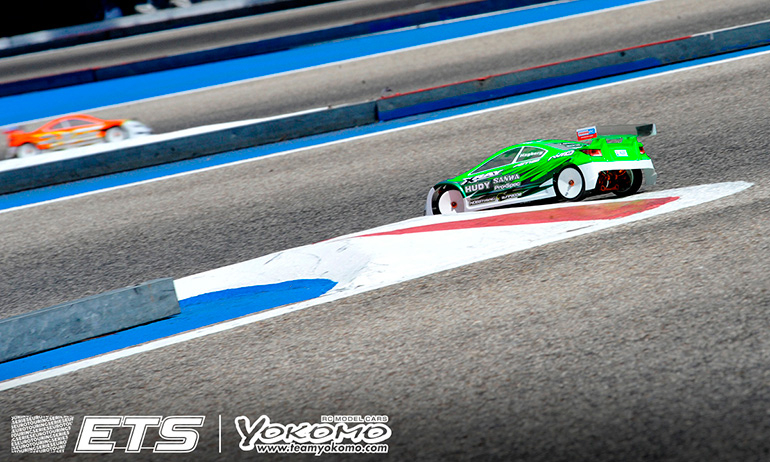 Having to change to his spare car, Hagberg said, 'I had a bit of an issue in CP1 when I hit something on straight which destroyed the car so I had to revert to my back up car and we've had to work fine tuning the set-up on this'.  On its performance in the qualifier he said, 'I'm lacking a little pace at the start but if we can find something to improve this I should be alright'.  Asked if he hoped to use his race car again, the record 5-time consecutive 1:12 European Champion replied, 'I am rebuilding it now so possibly we might go back to this car'.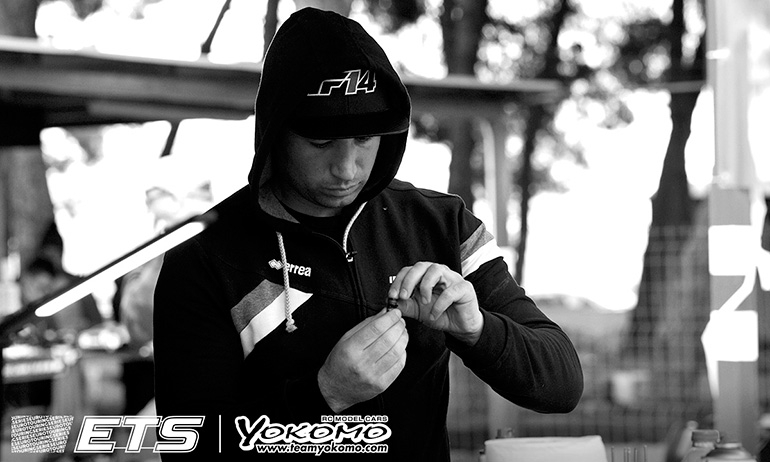 Having shown well in controlled practice, the first qualifier was challenging for Infinity with CP1 pace setter Akio Sobue ending up 7th behind his team-mate Rheinard.  None too pleased about his pace all day, Rheinard said, 'It is still like in practice. It pushes like a truck'.  Winner of the season opener and coming into the weekend jointed leader of the championship with Coelho, he continued, 'this is not what we wanted coming here.  We are tied on points with Bruno but instead of fight with him for the win its now looking like its going to be a fight to make the final'.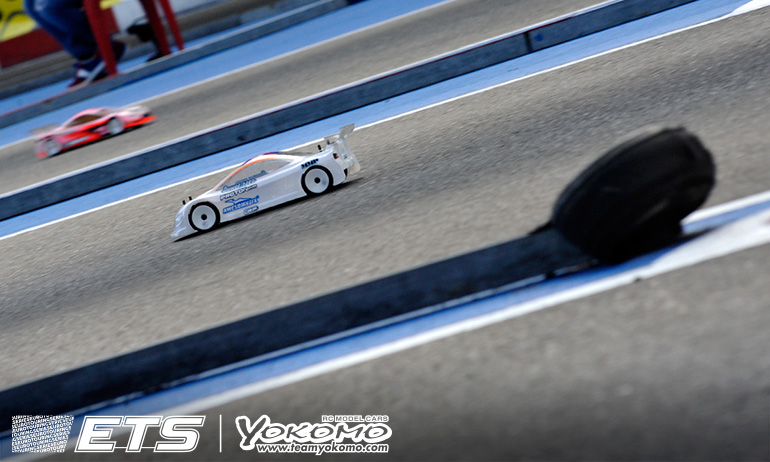 In the other classes it was Awesomatix's Olivier Bultynck who TQ'd the opening Xray Pro Stock qualifier over championship leader Jan Ratheisky and Max Mächler with the Top 5 all running 14-laps in a 5:02 time.  In the Scorpion Power System Formula class the order was a reverse of Pro Stock with Ratheisky's Xray quickest from Bultynck's Shepherd with the new Infinity IF11 of Jitse Miedema completing the Top 3. In the Infinity Masters Class championship leader Thomas Oehler TQ'd the first one ahead of Roger Krähemann while a certain Scotty Ernst debuted in the class with a P6 on his first attempt.
View complete event results here.
View the event image gallery here.
---