April 15, 2018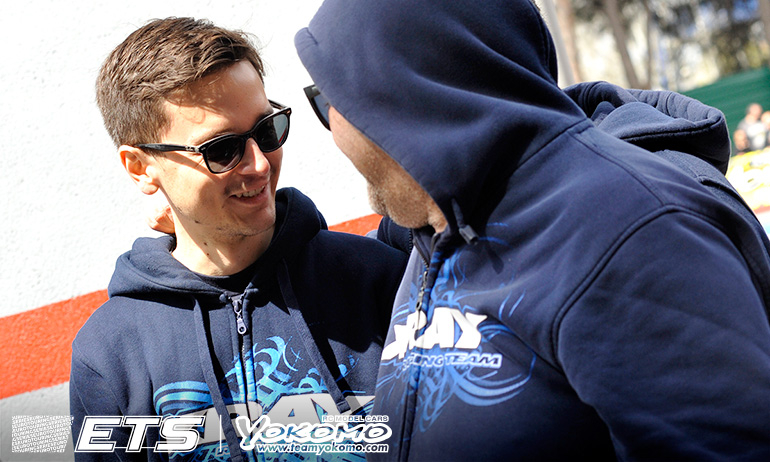 Alexander Hagberg has won the second A-Main at the ETS in Spain, the Xray driver the benefactor of A1 winner Bruno Coelho clashing with Ronald Volker as the latter led the race.  Starting on pole, just as the field came around to complete the first lap Coelho would get his Xray on two wheels over the curbing allowing Volker through just before the loop. Pushed hard by Coelho, the pair pulled clear of Hagberg but on lap 6 they clashed as Coelho tried a pass. With Volker taking a long time to find his composure as Coelho waited for the Yokomo driver to resume the lead they were quickly swallowed up by most of the grid. With Christopher Krapp, now running 2nd, struggling with a damaged car after he was collected by Volker in the warm-up, Hagberg could control the race for an easy 4-second win.  Krapp would come under pressure from Awesomatix's Freddy Südhoff, with Marc Rheinard joining the battle for a brief time before the Infinity driver outbraked himself trying a pass for second, but the Yokomo driver held on for 2nd.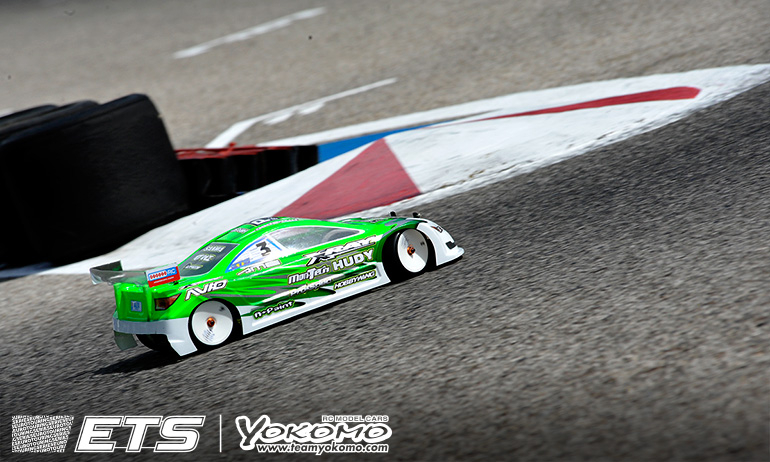 Having not looked like a contender for the win until the final qualifier, Hagberg, who benefited from a bad start from Volker in A1 to get second said, 'Obviously I got a bit lucky there was some commotion in front of me but my car was very good'.  He continued, 'I already had a gap on the guys behind me so the rest of the race was easy as I didn't have to fight with anyone. I will try to repeat it in the next one'.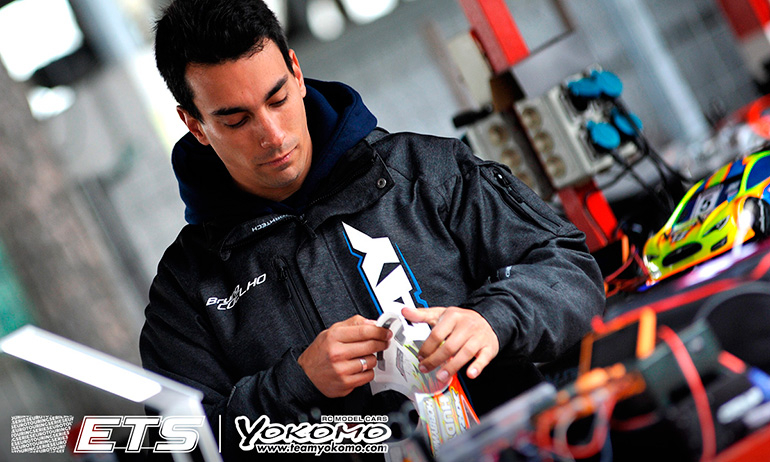 Given a stop and go penalty for his incident with Volker, Coelho said, 'I got on two wheels after I touched the curb and Ronald was able to  go by.  After that I was behind trying to overtake and when he opened the door I went for a pass but he closed the door and we touched.  It was my fault we touched so I waited but he had some glitch in his head and kept full throttle and (his car) was just spinning and spinning on the track.  We could have finished 2nd & 3rd if he just had went smooth.  After we continued I got a stop & go and the race was done'.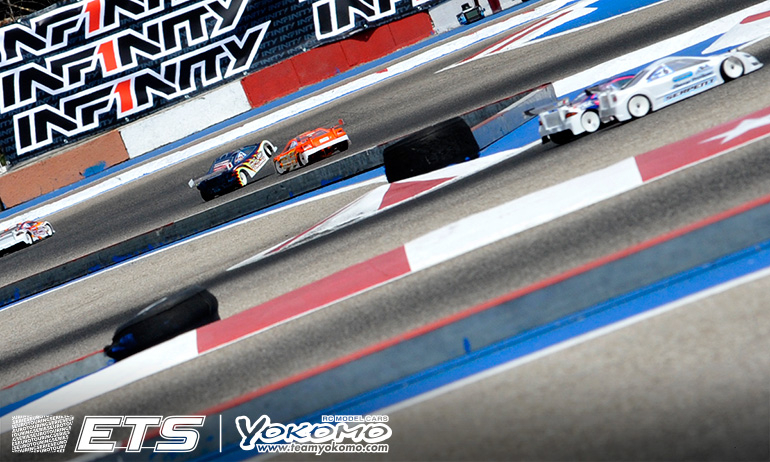 Giving his account of the incident, Volker first explained his crash with Krapp. 'I just didn't see the car and collided with Chrissy on the front straight. It was low speed but there was still damage to both cars.  My steering was not 100% straight after it'.  He continued, 'after my bad start in A1 I started off my safe and when Bruno made a mistake on the first lap I went through but I was struggling because my car was not going straight but we were still pulling away from Hagberg.  I was just a very dumb move from Bruno, we had plenty of time'. Clearly frustrated with his rival, he said, 'that move ended my race for the win or even the podium. I really can't believe he can't drive smarter.  There is no doubt about his skills but he needs to get that shit together'.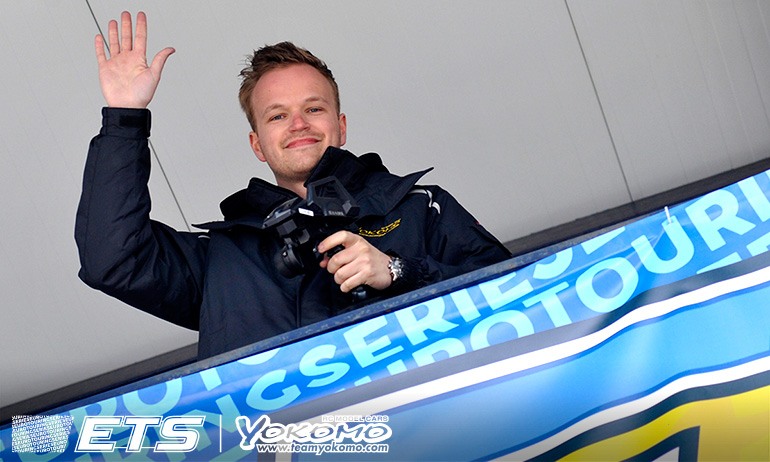 Having managed a P3 in the first A-main despite forgetting to tighten his top deck screws, Krapp was counting his good luck once again after A2.  The former ETS race winner said, 'this time the top deck was broken after the crash from Ronald in the warm-up.  I had no chance to follow Hagberg because the car was tweaked but I somehow survived the race and came out with a 2nd'.  Have one of his most competitive ETS weekends for a number of seasons despite his troubles in the finals, he said, 'I hope I have a fresh car for the last one so I can really fight for position and make the podium'.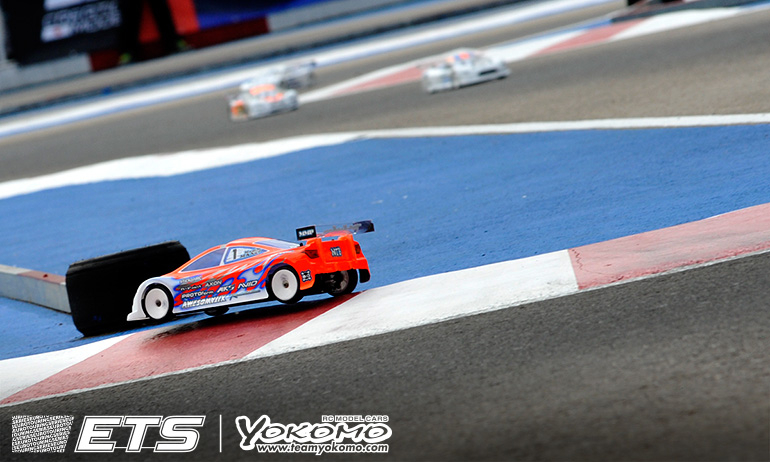 In Pro Stock and Formula, A2 produced repeat winners with Max Mächler and Olivier Bultynck making it 2 out 2 to wrap up the overall victories at the Asoger track.  Top Qualifier, Mächler took his Awesomatix to the A2 win ahead of Bultynck and Ratheisky as he had done in A1 to claim his first overall victory of Season #11.  In Formula, Team Shepherd's Bultynck claimed his second overall win of the season winning A2 ahead of the battling Jitse Miedema and Ivan de La Calle.  In Masters, Beni Stutz, who got a stop & go in A1, took the win ahead of Top Qualifier Thomas Oehler meaning the overall win will be decided in A3.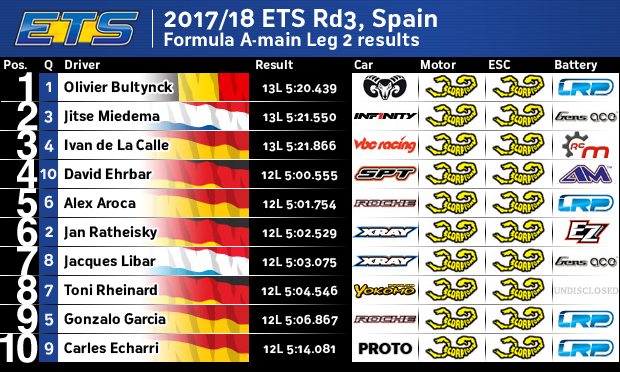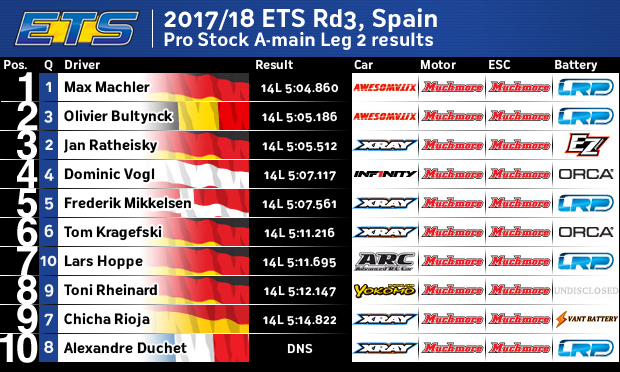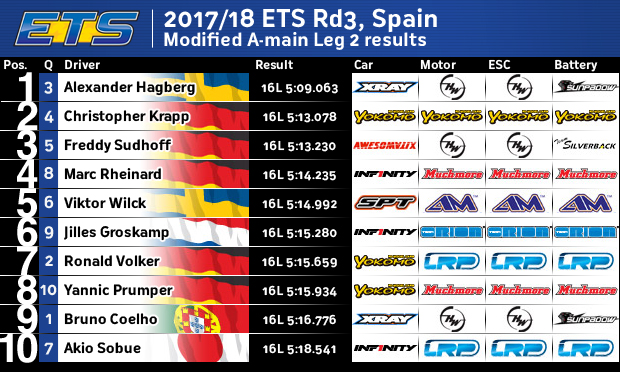 View complete event results here.
View the event image gallery here.
---