April 13, 2018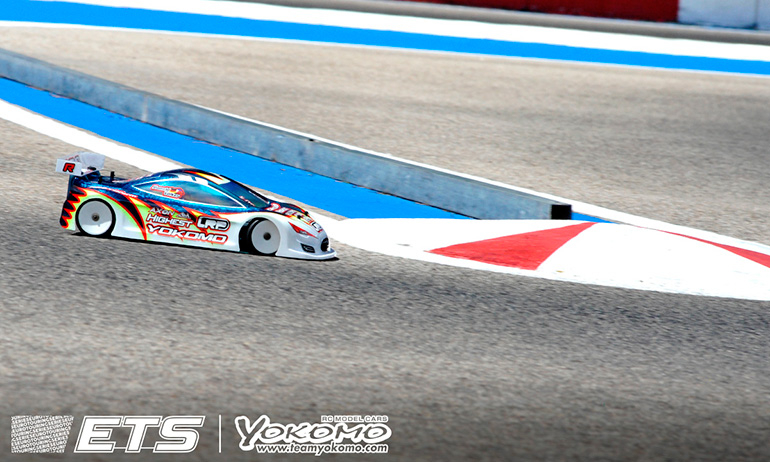 Ronald Volker is the top seed for qualifying at Round 3 of the Yokomo Euro Touring Series in Spain. Having enjoyed a promising day of free practice yesterday when he put his Yokomo top of the times sheets, Volker went from 3rd quickest to the top in the second of the day's two controlled practice setting the fastest 3-laps with an improvement of almost 1-second over his CP1 time.  4/10ths of a second off, joint championship leader Bruno Coelho would end practice second fastest ahead of CP1 pace setter Akio Sobue.  Jilles Groskamp and Infinity team-mate Marc Rheinard completed the Top 5 ahead of Freddy Sudhoff who was the only one in the Top 28 not to improve their time on the second 4-minute controlled practice run.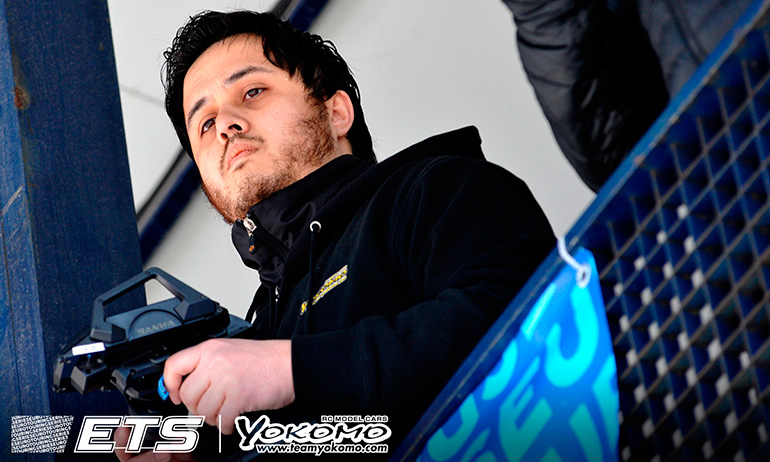 'That worked out well, I didn't change the car as I expected to have more grip from the track and that's what happened', was Volker's reaction after CP2.  The multiple ETS Champion, who has been enduring a lean patch of late in terms of results, added, 'The 3-lap pace was good but it was also good over the 4-minutes which is good for qualifying'. Admitting the car 'pushes a little', the German is happy he can manage it saying 'I try not to stress the tyres too much.  Normally we get three sets (of tyres) but now they have changed it to just two sets so it is going to be a little more about tyre strategy'.  With Day 1 of the event set to end with the first of four scheduled qualifiers, Volker will 'leave everything as is for Q1'.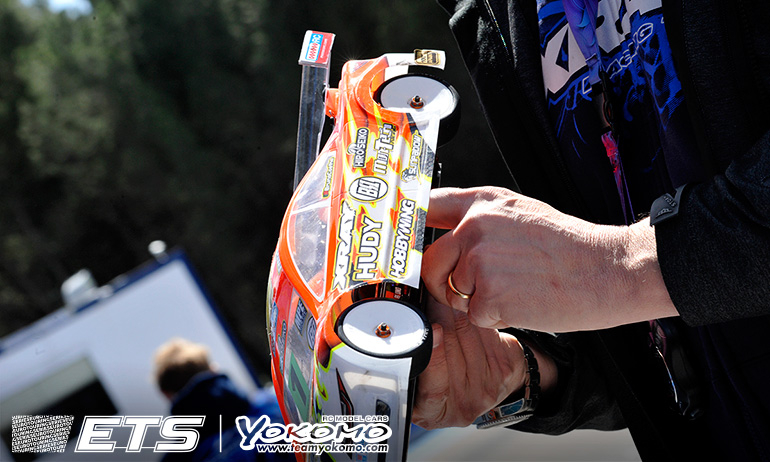 Only P5 after CP1, Coelho summed up his second practice as 'a good round'.  The Xray driver said finding a problem after the run he even more looking forward to qualifying.  Only slightly elaborating on what the problem was, he said, 'the performance dropped a lot after 1-minute but afterwards we found something that would cause this so we can improve more'.  Changing 'small details but nothing much' between the two practice runs he said the biggest difference came from the track adding 'for sure the track is getting better now and it is going to get better in the future'.  He concluded, 'everyone is very close so lets see how it (Q1) goes'.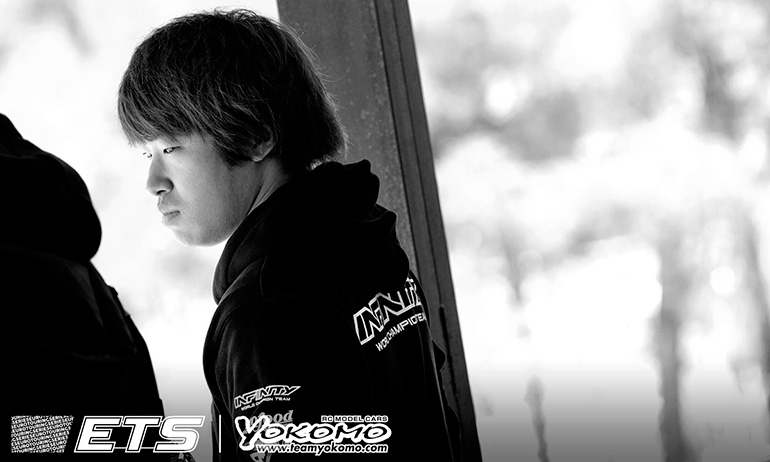 'I changed set-up and it was not good', was how Sobue summed up CP2.  The Infinity driver added, 'I think the track was better but now I had more understeer and the car was loose so I will go back to the set-up from before'. With most drivers able to register an improvement on their CP1 time in tenths of a second, the TITC Champion's improvement was just 0.036.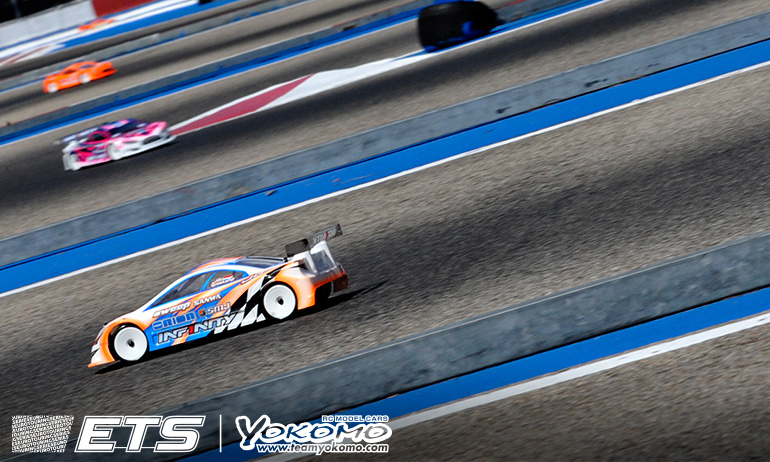 Groskamp declared himself 'happy so far' after improving to fourth quickest.  With Spain the former Champion's first ETS outing of the current season, the Dutch driver said, 'my 3-laps were just consistent and I think the car for 5-minutes should be fine but I don't know what other guys are doing.  So far we have all been running 4-minutes not 5 so qualifying could have some surprises'.  He also highlighted the reduction of permitted race tyres to two sets saying 'strategy will be important'.  Feeling 'nobody is really faster', he plans only to 'slightly change the diff' for Q1 saying, 'I already made a lot of changes moving closer towards the set-up of Akio.  The traction is not high so you can't expect a lot of bite from the car'.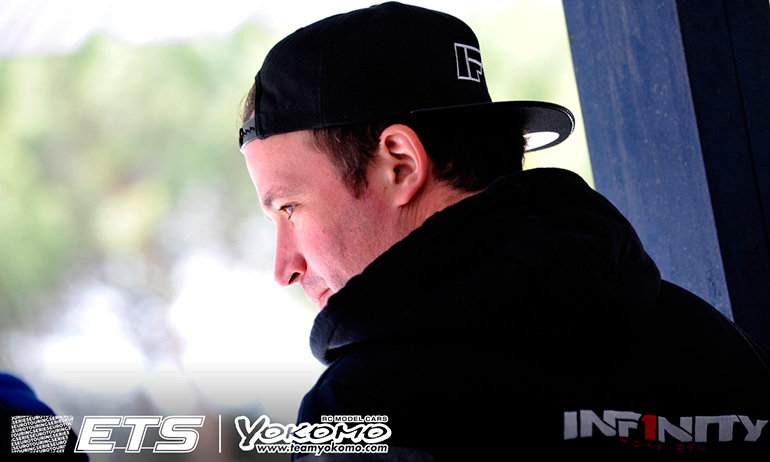 'Still not happy, I'm changing many things but it still the same', was Rheinard's thoughts at the conclusion of practice.  The joint championship leader went on, 'I will try to get a clean run in Q1 but for sure I'm not fast enough over 5-minutes'.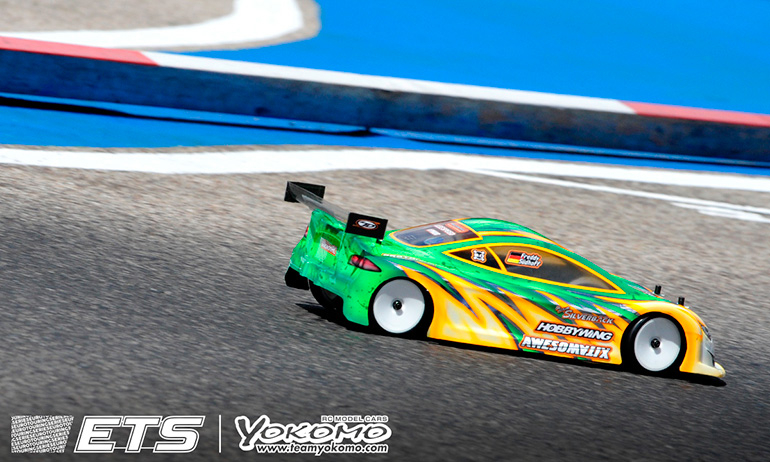 Dropping from 2nd quickest to 6th, Sudhoff said, 'the car is too easy to drive now.  It is still consistent but lacking a bit of steering'.  Deciding to change the down stop on his Awesomatix he felt this in combination with the track being a little hotter was 'too much' and caused the car to push and he will revert back for Q1.  The German, who qualified and finished 9th here last year, said, 'My aim for the first qualifier is to do a good 5-minutes because being consistent is most important'.
View the event image gallery here.
---