April 14, 2018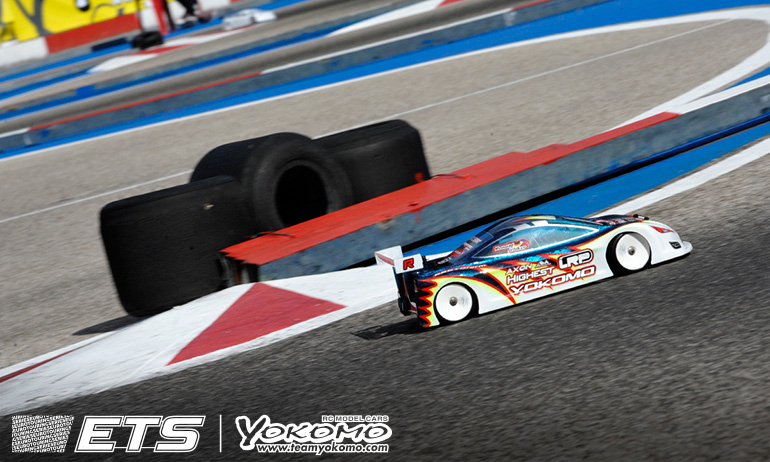 Ronald Volker has taken the second qualifier at Round 3 of the Yokomo Euro Touring Series in Spain this morning, the Yokomo driver topping the times from fellow German Freddy Sudhoff with both drivers on new tyres. Having taken the opening qualifier yesterday evening, Bruno Coelho would complete the Top 3 as the fastest driver on used tyres. One of three drivers gambling on sitting out Q1 to save tyres, Viktor Wilck would post the 4th fastest time.  The other two to skip the first qualifier, Jilles Groskamp and Marco Kaufmann set the 6th & 7th fastest time respectively behind Christopher Krapp who ran his first set for a second time.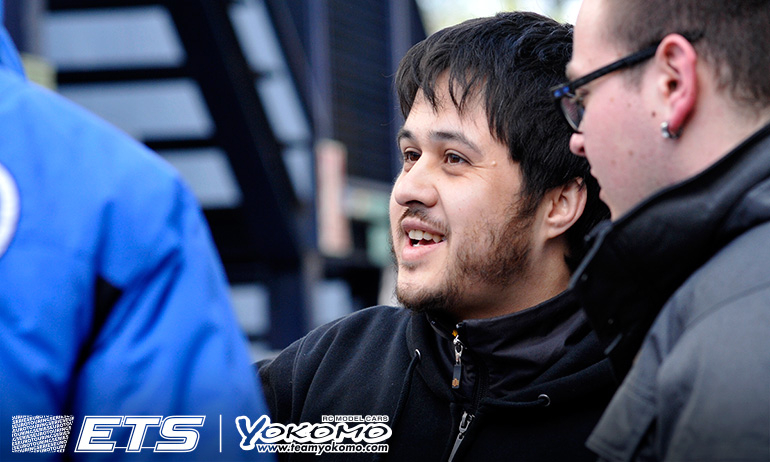 Summing up this qualifier, it again a cold start to Day 2 of the event albeit more sunny today, Volker said, 'I ran new tyres as I needed to TQ to at least make sure I'm not starting worse than second'.  He continued, 'as expected Q1 was faster so Bruno now has the edge and he can decide when to use his other set of new tyres'.  While 'saving the tyres' towards the end of the qualifier once he had established an advantage over the field, the World Champion Coelho's time advantage from Q1 means he just needs to decide which of the remaining two qualifiers to TQ adding 'I won't be able to fight with him as I've used both my sets (of tyres)'.   In terms of his car, Volker changed to a softer diff for the lower grip of the morning track calling it the 'right decision' and now having to run used tyres for the remainder of the day said he will decide whether changes to his BD8 are required.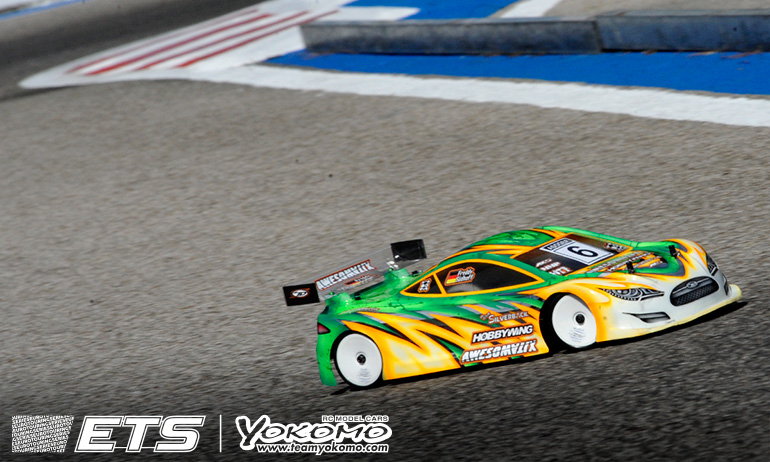 'Its a good morning' was a happy looking Sudhoff's reaction to his P2 run, the Awesomatic driver 1.1-seconds off Volker.  He continued, 'obviously I was on new tyres again.  I struggled a little at the beginning with traction maybe because I took the tyre warmers off too early but it improved and I could consistently do laps.  The car was really good like yesterday'.  Asked about track conditions he replied, 'there was less traction but now the sun has come up it will get better'.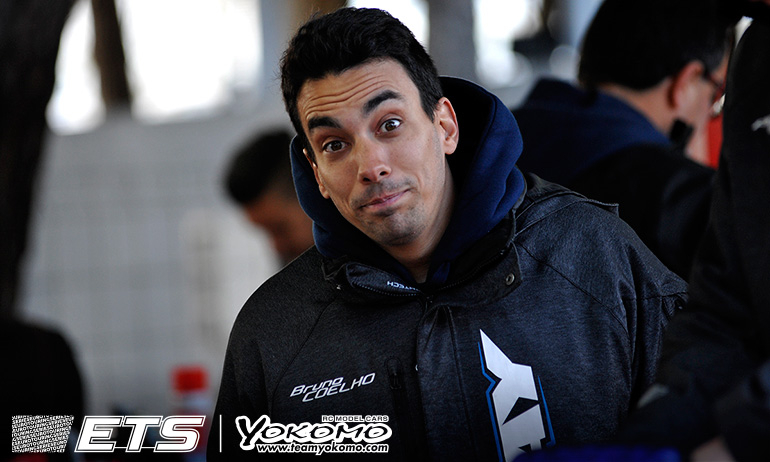 Commenting on his P3 time, Coelho said, 'It was an ok round but the track was very slippery'.  The reigning champion added, 'we changed something on the car from yesterday and it was not the correct way so we go back for the next one'.  Expecting, 'the track is going to change a lot' for Q3, the Portuguese driver appeared pleased with his decision to not run his new tyres in the second qualifier.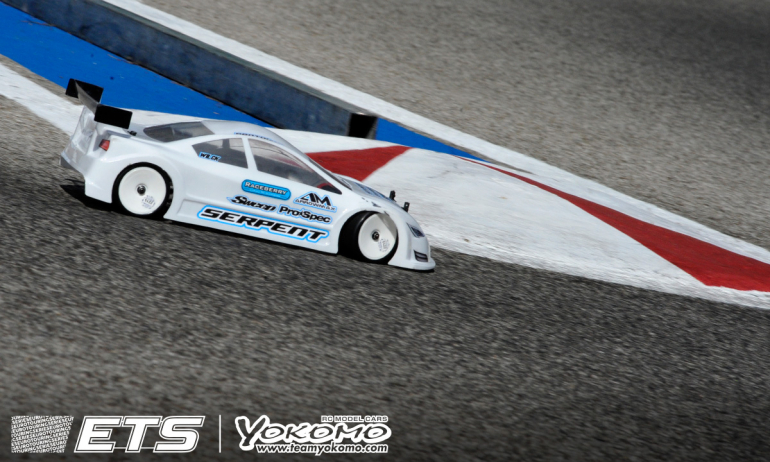 'I drove a little shit the first lap. I spun on the curb coming onto the straight', was Wilck's view on Q2.  The Serpent driver continued, 'after that the car came in pretty good but at the end I had a little drop off in power'.  Asked if he knew what had caused this the Swede replied, 'I'm not sure if it was the battery or ESC but I think I just ned to turn up the settings'.  On whether he felt his gamble to skip Q1 paid off, he said, 'I got fourth and maybe that could have been third with a perfect run so it I'm pretty happy with it'.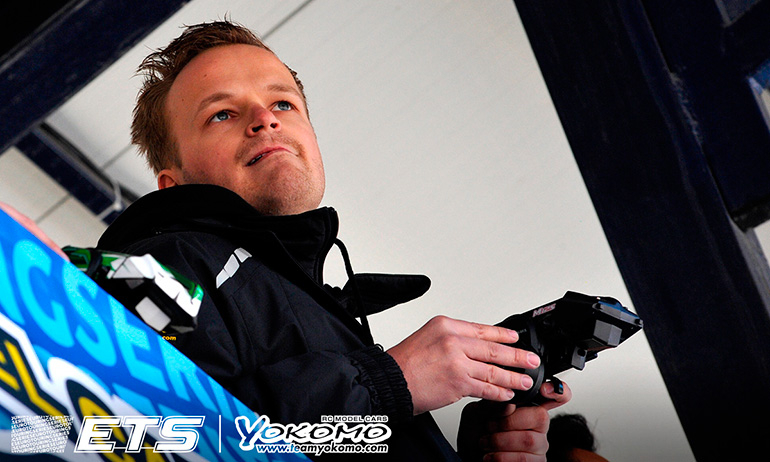 Krapp summed up his P5 by saying, 'I was on used tyres so I'm happy with the result.  I knew the track was worse today and the advantage of new tyres was not so much.  I was surprisingly good against drivers on new tyres'.  The Yokomo driver said with his car working well he has no plans to change it with the German's focus on making sure to get a good run when he opts to use his second set of new tyres.
'I'm pretty happy with P6.  It could have been P5 but David (Pérez) was on his roof and I had to go round him', was Groskamp's thoughts on what was his first qualifying attempt after he sat out Q1.  The former Champion added his first lap 'was not good' and overall his there was room for improvement in his own driving.  He said, 'I didn't feel comfortable with the weather.  The car is not bad. If I drive it better I will be more competitive.  We are up again in 2-hours when the track and our bodies will be warmer so it should be better'.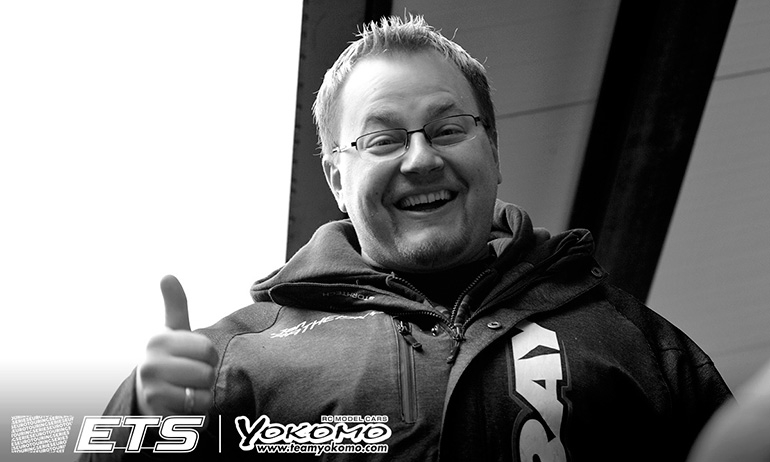 In Pro Stock, Xray's Jan Ratheisky opened the day with a TQ run ahead of Max Mächler and yesterday's Q1 winner Olivier Bultynck while in Formula Infinity's Jitse Miedema denied Ratheisky a second TQ with Bultynck completing the Top 3.  In the Masters class Thomas Oehler made it 2 out 2, topping the times ahead of Beni Stutz and Christian Drießle.
View complete event results here.
View the event image gallery here.
---