May 11, 2018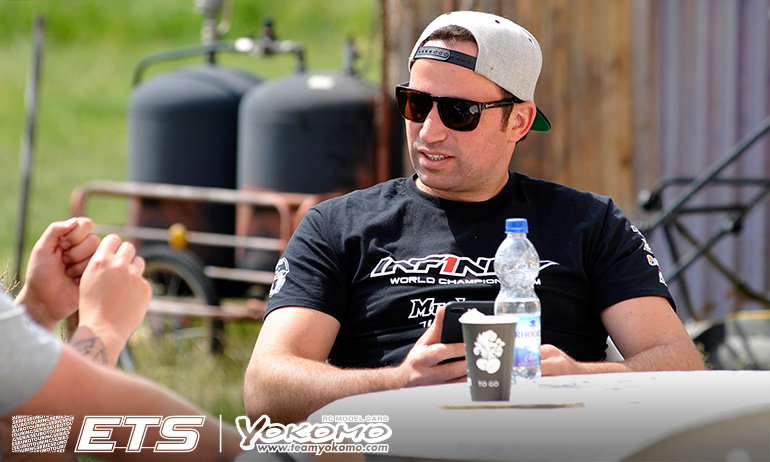 With a winning rate of 75% over the four years Motodrom Andernach previously hosted the Yokomo Euro Touring Series, Marc Rheinard has picked up where he left off in 2011 to top seeding on the track return to the championship. The German, for whom the town of Andernach is home, would lead an Infinity 1-2 from team-mate Naoto Matsukura with a very closely matched Top 12 covered by less than a second.  A tight & technical track layout, something that is quite different to the outdoor tracks on the championship's calendar of the past few seasons, the track's challenge was made even greater due to yesterday's practice being hit with rain.  With further rain forecast for Sunday, organisers are now running to a condensed timetable to get the race done by tomorrow night.  The change means today's action started with 1 round of untimed practice followed by two timed seeding runs and that lack of running appears to have championship leader Bruno Coelho playing catch-up with him 6th in seeding albeit one place ahead of Ronald Volker who has been here before.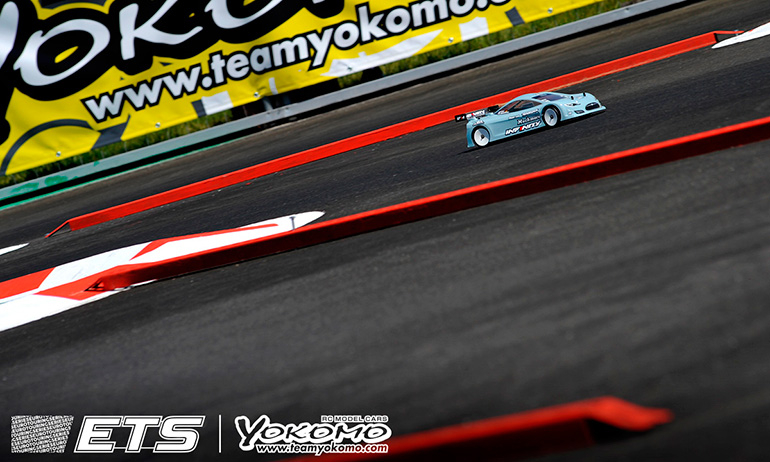 Summing up his seeding topping pace, his fastest 3-consecutive laps set in CP1, Rheinard said, 'the second run the traction was a little low because of the heat but overall it could have felt a lot worse. Our car works on this kind of track'. The 4-time World Champion doesn't like the track being referred to as 'his home track' because, despite it's proximity to his house, it is a track on which he has completed little or no in between event testing on.  While happy his team has two cars on the top of the times, Rheinard said, 'a lot of guys are on this pace and on this track its very easy to lose time.  In the chicane you could quickly lose 2 or 3/10th but I'm pretty confident about my 5-minute pace.  It is going to be important to keep the car on a good line and not overshoot'.  Asked about set-up on his IF14, he replied, 'I will go back on a slight shock change I made for CP2, the day seems more consistent now' – a reference to the temperature having risen from the morning and levelled out.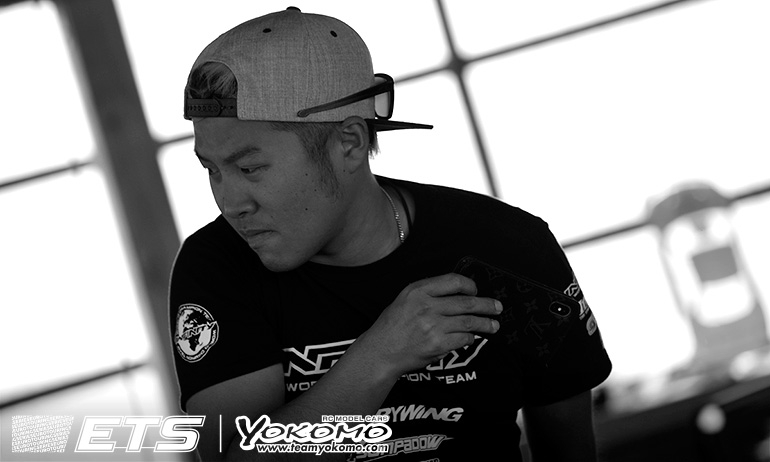 'The car is good, I just need to make it a little more stable for all the direction changes over a lap', was Matsukura's feelings after the completion of practice.  His first time to Motodrom Andernach, asked what he thought of the track he replied, 'Its a little difficult but its ok'. The 2014 Touring Car World Champion concluded, 'it is maximum close between everyone but I think my 5-minutes is also ok if I can do a clean run'.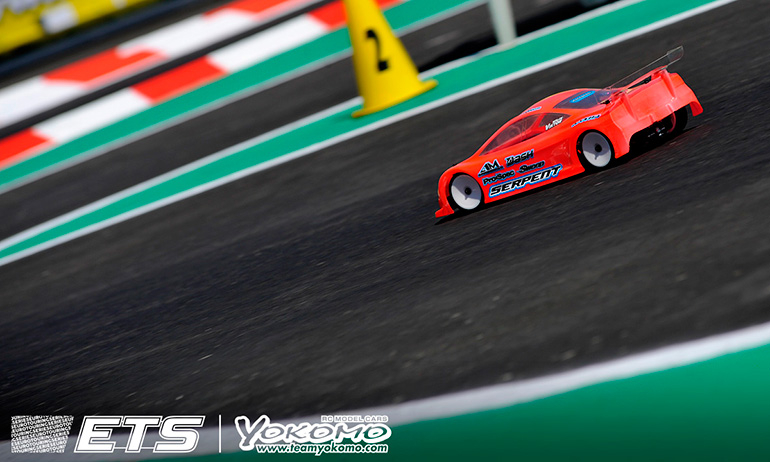 Wilck said his event was going, 'not too bad', the Serpent driver adding 'the car pretty good from the start of practice'.  The Swede continued, 'it is a tighter track and has lower grip and that suits our car better'.  One of the drivers in the A-Main the last time the ETS raced here, taking his Tamiya to 4th, he said, 'I think it is nice to have such a technical track back in the calendar.  It mixes things up from the big open tracks we have been racing on recently.  Nobody really likes the track but it is different and makes a new challenge so its interesting and the top group are very close on times'.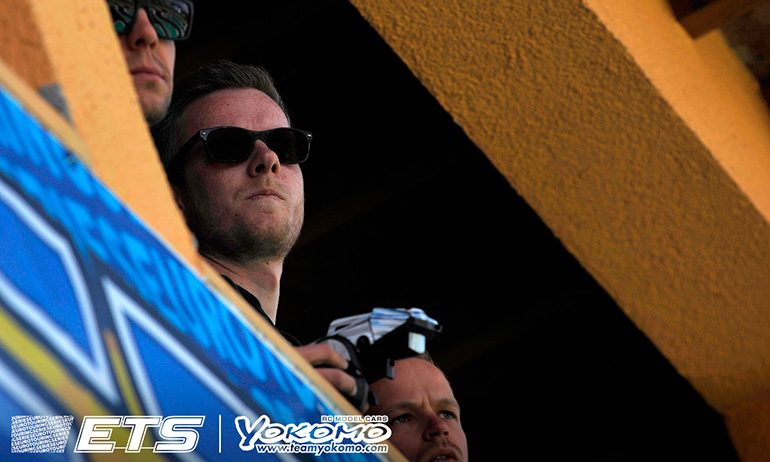 'Everything is good and the sun is in the sky', was Freddy Südhoff reaction to setting the fourth fastest time.  The Awesomatix driver continued, 'my car has been pretty good from the first practice runs'.  On the championship return to the track, the German said, 'It is nice nobody tested before or know the layout because it is normally run clockwise.  I would prefer it the other way round but the track is super clean, there is no dust. They (Tonisport) did really good preparations for the race'.  Having 'tried a small tweak' for the final practice he plans to go back to his CP1 set-up saying 'I will focus on driving, no mistakes are going to be the key here'.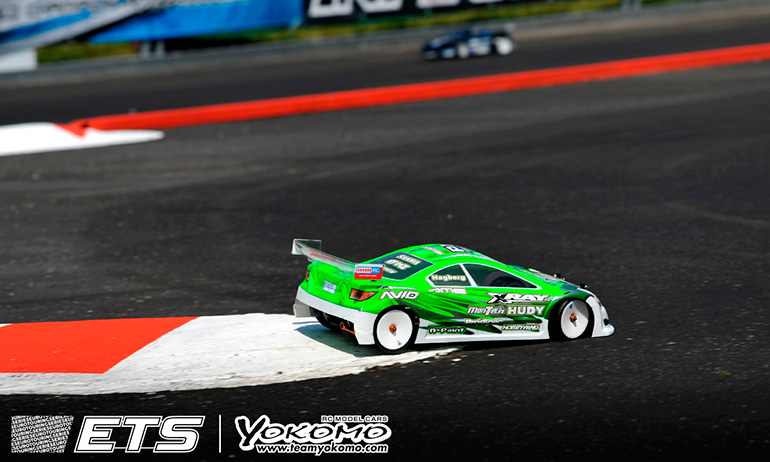 Posting the 5th fastest time, Alexander Hagberg said, 'the first controlled practice was not too bad but I crashed the car before the start of CP2 and it was a bit tweaked'.  Winner of the first asphalt round last month in Madrid, the Xray driver said, 'I will use my set-up from CP1 and go with that for qualifying, it was fairly competitive'.  Asked if he has had to do much work on the set-up since arriving he said, 'we are getting a bit better and closer to the pace and we will keep working on it'.  Team-mate Coelho described his performance as 'so so'.  Seeding P6, the reigning champion continued, 'we are missing steering and so are struggling for corner speed. We have traction but haven't figured out traction yet. It is a slow process'.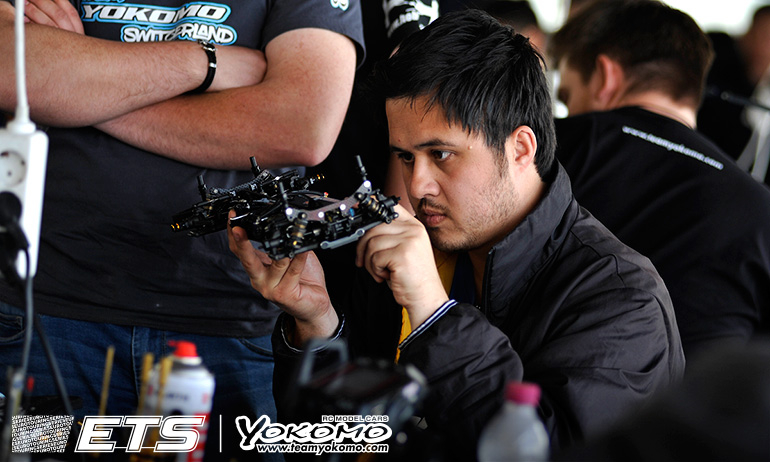 'Practice went good although that doesn't show in the 3-lap position but I am happy with the progress we have made', was how Volker summed up his P7 time.  Best of the Yokomo drivers, Yannic Prumper and Christopher Krapp 10th and 11th fastest respectively, he said, 'I feel I have a very good car for 5-minutes but I will make a minor change for Q1'.  Asked what change he planned he replied, 'its the shock set-up. I'm looking for more on power stability on the exit of the corners'.  A track where he claimed the first of his 5 ETS titles, the World Champion said, 'I'm happy to be here again because we haven't raced on a track such as this for many years.  It's a technical track, no high speed stuff.  All the tracks now are more nitro style so this should make for close racing'.
View complete event results here.
View the event image gallery here.
---