May 11, 2018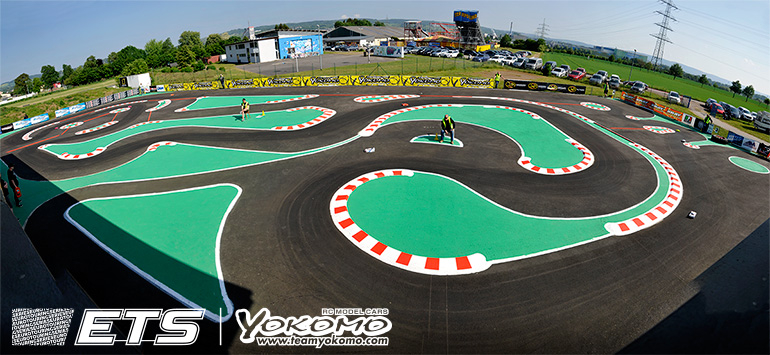 Name – Motodrom Andernach
Club – DJK Andernach
Country – Germany
Location – Andernach (130Km Northwest of Frankfurt)
Host – Tonisport
Surface – Asphalt
Direction – Anti-clockwise
No. of ETS Races hosted – 4 (2008-11)
Minidrom Andernach played an important part in the establishment of the Euro Touring Series and after a 7-year absence from the calendar it is back following the news that the original Round 4 venue of Mulhouse, France, was to be closed.  The reason for its vital role was that as the home city of the Rheinard family, when he hosted the season finale for the first four years of the championship the best drivers came from around the world.  While the racing was always competitive it was the party atmosphere that really made the event. Atsushi Hara would be the winner on the first visit with Marc Rheinard winning the next three despite him not liking the reference 'his home track' as he actually tested/raced here very little.  In terms of size the track, which has multiple layout options, covers an area 60 by 27 metres and has a massive 22 by 5 metres drivers stand.  Normally run by the club of DJK Andernach, for the ETS' return Tonisport has taken over the track for the week carrying out track preparation to have it looking its best.
'I haven't been here I think in 7-years since the last ETS.  It is not my home track, its just in my home city', was Rheinard's response when asked about the track.  He continued, 'the layout is pretty tight especially for modified'.  Asked if he likes the layout he said, 'It's OK but racing wise in finals it's not so nice, There are not so many passing spots but it's different and you definitely do a lot more work on the radio'.
On his first visit to the track, reigning champion Bruno Coelho described the track as, 'very difficult and very tight, there is not much room for mistakes.  The curbs are very high so you can't touch them'.  He added, 'we are working a lot on the set-up which is completely different to what we use in other tracks in Europe'.  Xray team-mate Alexander Hagberg, who took the first asphalt win of the season in Madrid, has been here before, racing in 2011 when he was 'not as competitive (as he is now)'.  In his opinion, 'it is a good track for electric cars, a long straight and a technical infield. It is very challenging and we will make the best of it.  Reiterating Coelho's thoughts, he said, 'there is a very narrow line, its not my favourite track but I don't mind it'.
Image Gallery
---