June 23, 2018
Bruno Coelho has taken the opening round of qualifying at the Yokomo Euro Touring Series in Apeldoorn this morning. With qualifying originally scheduled for yesterday evening until light rain put a stop to the action at the Dutch track, the morning timing of Q1 didn't slow the Xray driver in any way with him continuing to have a distinct advantage over his rivals.  As in seeding yesterday it was Ronald Volker who would be the closest to Coelho, albeit the Yokomo driver being 4 & a half second slower over the 5-minutes.  With things much closer between the rest of the field, Yannic Prumper would opening Round 5 of the championship with a P3 run just ahead of Lucas Urbain, Jilles Groskamp and Jan Ratheisky, them all covered by just half a second.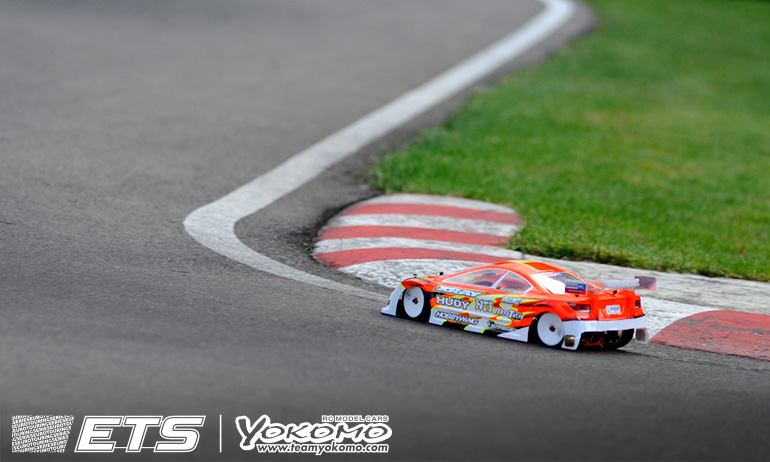 'It was a very good qualifying.  I felt good and the car is working very well', was how Coelho summed up his TQ run. Looking strongly positioned to seal his third consecutive ETS championship title here on his first visit to Apeldoorn, he continued, 'I could see Volker was not catching me in the beginning so I did not drive so aggressive.  That is it really'.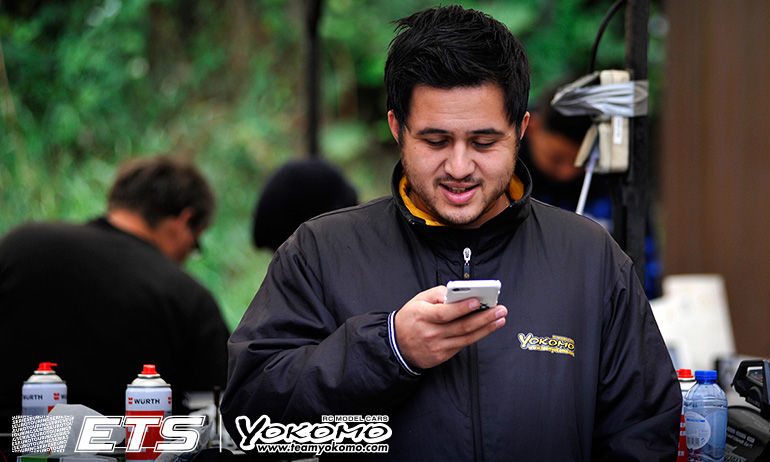 Commenting on his first qualifying attempt, Volker said, 'The car was easy to drive and I was able to make a clean run without mistakes but it cost me too much in understeer to have a single chance to fight with Bruno so I am satisfied to finish second ahead of Yannic'.  The World Champion concluded, 'we will make 2 or 3 changes for Q2'.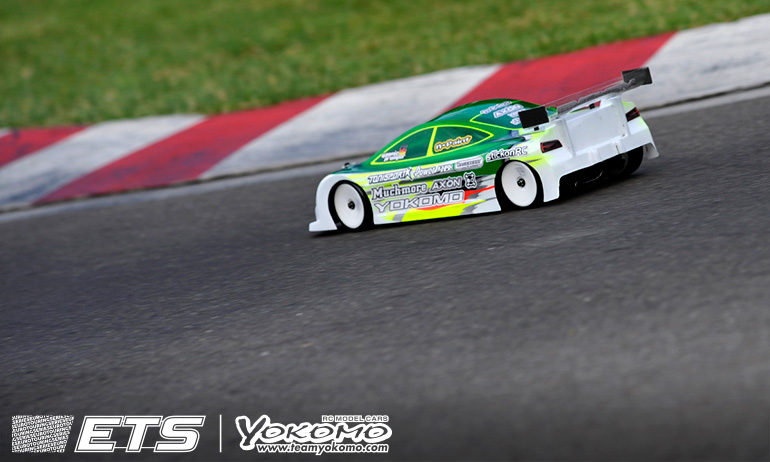 Prumper said, 'my run was pretty good, I just had two slides in the middle of the run. Without these I could have got 2nd but 3rd is OK'.  Asked what caused the slides, the Yokomo driver replied, 'I don't know where they came from but maybe I was over pushing or the tyres got hot, anyway I am still pretty happy with the run'.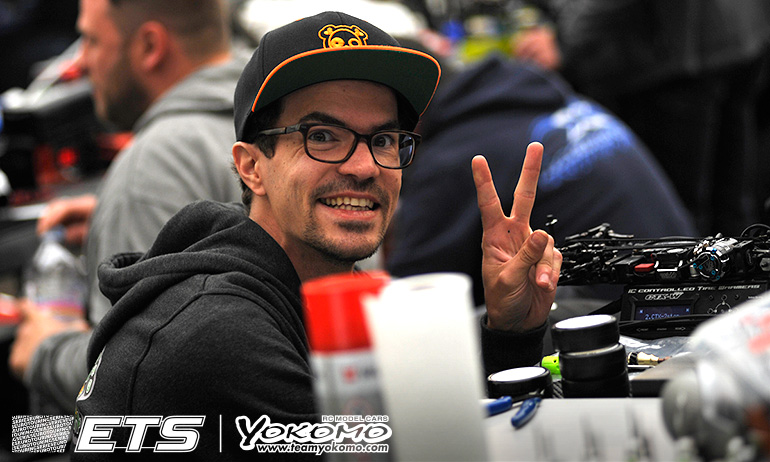 'It was exactly like I said yesterday.  Bruno is in a different game but for the rest it is anyones game', was Urbain's reaction to Q1. The Awesomatix driver continued, 'I missed a few times my lines and I lost out to Yannic and Ronald but I could have also ended up 9th given how close it is so I'll take it (P4).  The car is really good and it is forgiving if I get on the curbs so I making no changes'.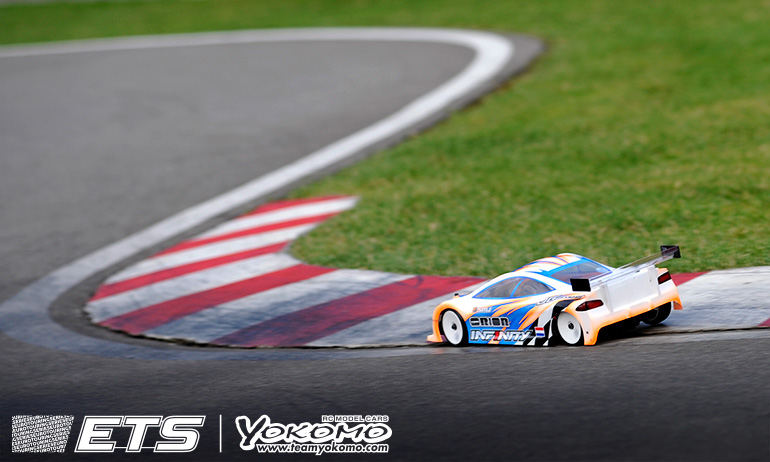 Former Apeldoorn winner Groskamp said, 'It was a good run just Bruno is too fast'.  The Infinity driver continued, 'I was in third and it was very close but I had a few rough laps and lost 3rd to 5th.  We waited so long to get the run done with the rain and now we have more dark skies so I am happy with it. I'm happy with my pace which is close to second. Its far from Bruno but that's Bruno'.  The former World Champion added, 'I think I have to drive harder and take more risk. I went too easy at the beginning to save the tyres but it was so cold it didn't effect the tyres'.  He concluded, 'I will keep everything the same and just hope there is no rain'.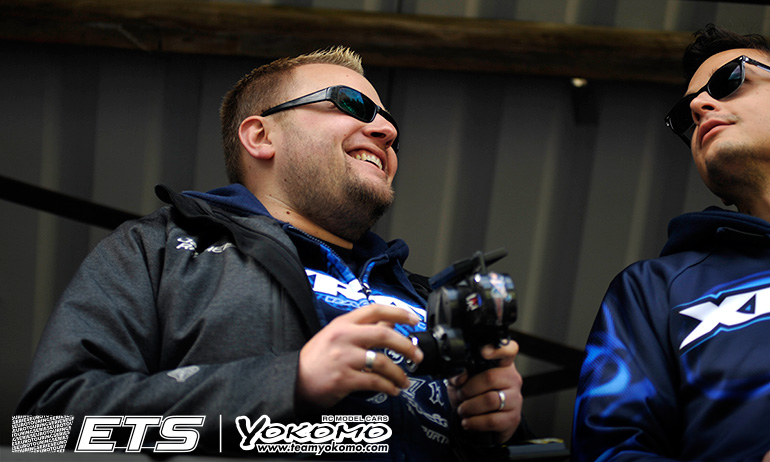 Seeding in the second fastest heat, along with two of this season's race winners Marc Rheinard and Alexander Hagberg, Ratheisky was delighted with his P5 performance.  A busy driver, racing all three classes this weekend, the Xray driver put his improvement down to having more power.  A fan of the track, the German said, 'I surprised myself. I adjusted the power setting and it worked very well. I think  I don't touch the car just put on new tyres'.  Opting to sit out Q1 of Pro Stock last night to save tyres, the first round of Formula saw the former champion get pushed onto the grass but he still managed 2nd behind Simon Lauter and ahead of Olivier Bultynck.
Managing to complete their opening qualifier last night, in the Xray Pro Stock class it was top seed Max Machler who took the TQ ahead of Awesomatix team-mate Olivier Bultynck.  Former Champion Martin Hofer would take his Yokomo to P3.  In the Infinity 40+ Masters class, which ran this morning, Infinity driver Beni Stutz TQd the first round ahead of ETS Spain winner Christian Drießle.  Oliver Kaufmann completed the Top 3 ahead of championship leader Thomas Oehler.
View complete event results here.
View the event image gallery here.
---