July 13, 2018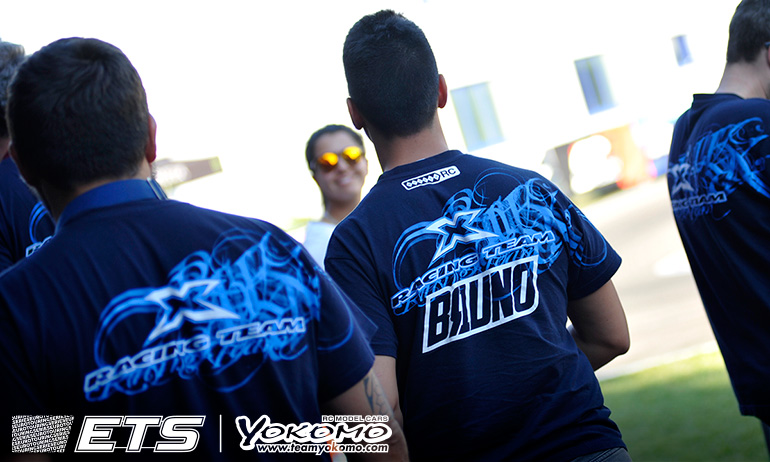 The first official day of action at the season finale of the Yokomo Euro Touring Series in Slovakia has ended with another dominant display from Xray as their two star drivers repeated the 1-2 result of the opening qualifier. Q2 again saw Bruno Coelho go quickest ahead of Alexander Hagberg however this time the TQ chase was a little more interesting as a third of the way into the qualifier Coelho had a bit of moment on the curbing.  While this put Hagberg to the top, Coelho was able to recover the time and at the end of the 5-minutes the separation was almost 6/10ths.  In what the other manufacturers are themselves referring to 'the battle for best of rest', it was Akio Sobue who set the 3rd fastest time from Q1's best of the rest Christopher Krapp.  Over 3-seconds off Coelho's pace, Sobue's Infinity had just 2/100th of an advantage over Krapp's Yokomo with Yannic Prumper and Freddy Sudhoff rounding out the Q2 Top 6.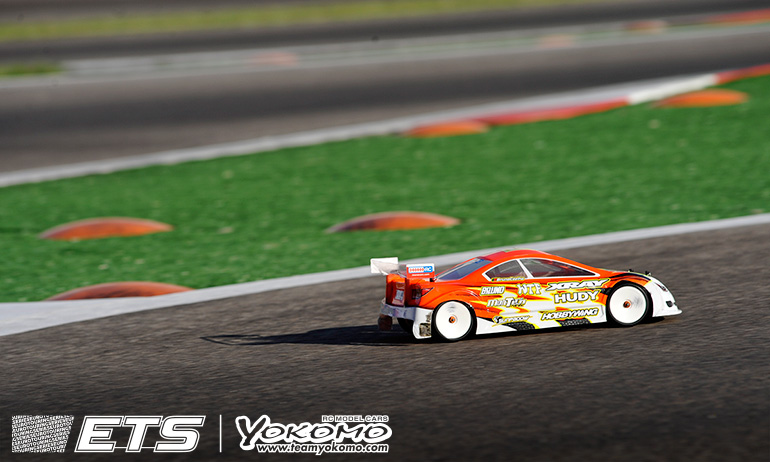 Reacting to the qualifier, Coelho, 'It was very good yes but it was windy so at the start I was very careful.  I then pulled away from Alex but hit the curb and touched the grass and he could catch me but I was able to pull away again. I don't know what else to say, it has been a very good day'.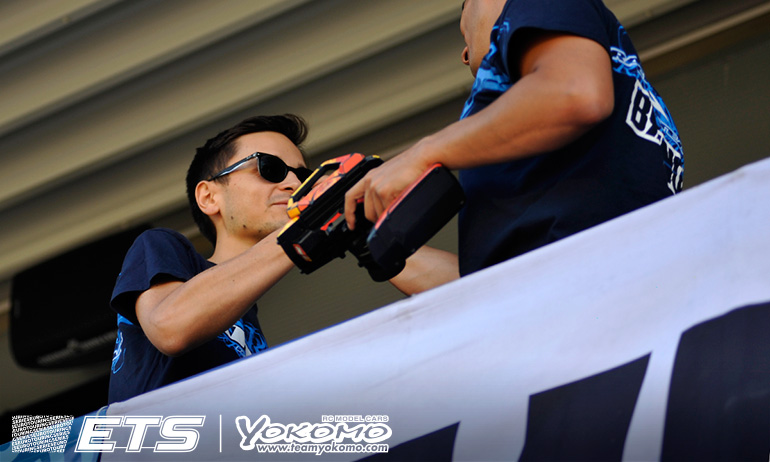 Hagberg said, 'my car was even better this time.  The track was also better which suited the car better'.  The British based Swede added, 'I realised I was very close to Bruno but got over ambitious and pushed over the limit but it a good result and I am looking forward to tomorrow'.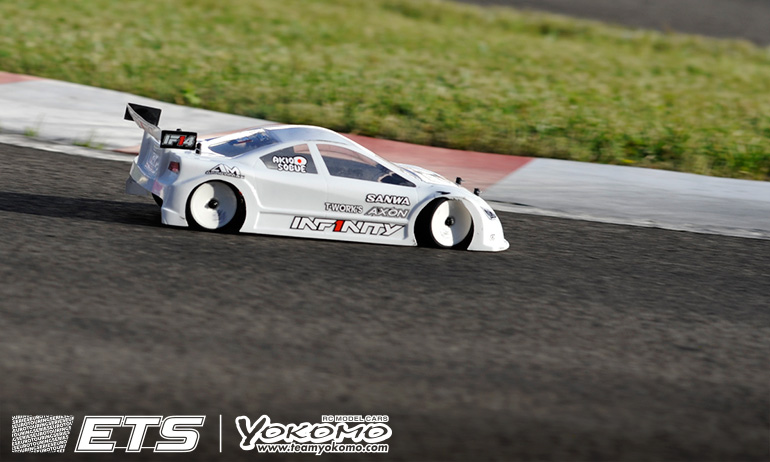 Sobue said a combination of a cooler track than in Q1 and a 'small set-up change' improved his car.  The Japanese driver continued, 'it still pushed but it was better than before and now I need to think about what we do for tomorrow. I need one more good run'. Admitting doing anything about Xray's pace would be a tall order he said the challenge for everyone else is the not just finding the right set-up but how to adapt for the constantly changing track conditions.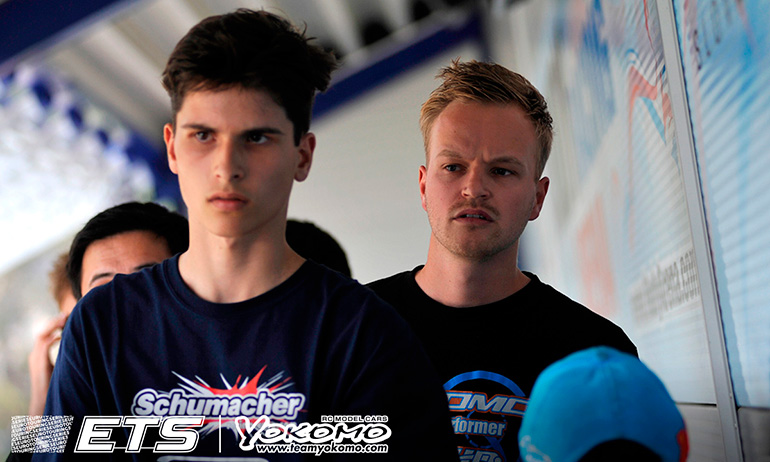 'I'm a bit disappointed when I see the gap to Xray and I disappointed just to miss out to Akio', was Krapp's thoughts after Q2.  The ETS Madrid podium finisher said, 'Again I went a bit wrong with set-up. The track changed again but not as I expected and there was not that much grip'.  He continued, 'It looks now like we are battling for the best of the rest but we will still try to find something for tomorrow to catch them (Xray)'.  Asked where he felt Xray's advantage lay, he replied, 'they know exactly what to do for the track conditions and we just don't have that knowledge.  We did have the same conditions in practice yesterday but maybe we will be able to benefit from what we learned today in the final two qualifiers'.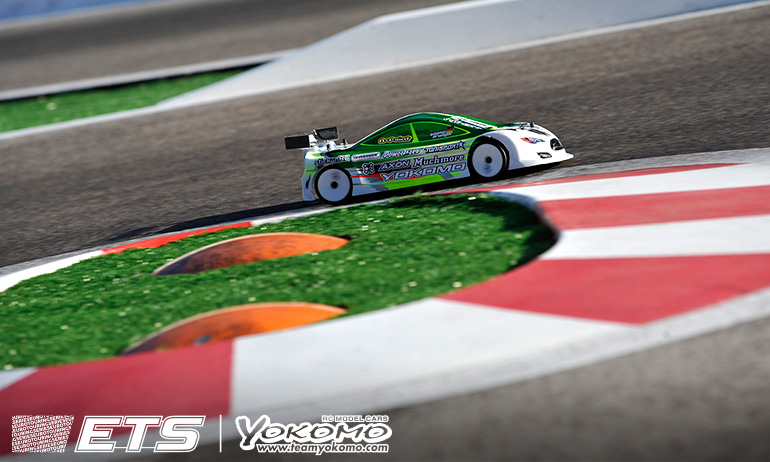 On his P5 run, Prumper said, 'I messed it up again on my own.  I flipped on the 2nd lap and again on the 5th and lost 1-second. The car is quite good. It's hard to drive but it's fast'.  He continued, 'unfortunately at their home track Xray are too strong but it would be crazy if they weren't strong here. Maybe tomorrow everyone else can improve'.
'Finally no mistake', was Sudhoff's reaction to his Top 6 time.  The Awesomatix driver said, 'in the first one I spun and lost 1-second so this time I took it easy to get a safe 5-minute run.  The car is very balanced and easy to drive. It has a little understeer but I just adapt my driving for this.  I have a 6th and a 9th so another Top 6 tomorrow would be good'.  Topping the second fastest heat group, Viktor Wilck posted a P7 run behind Sudhoff.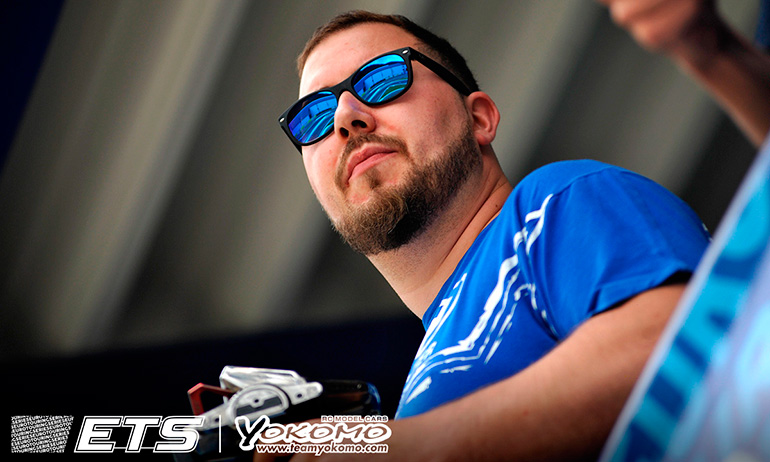 In the Scorpion Power Formula class there would also be a repeat TQ with Olivier Bultynck again putting his Shepherd at the top from Jan Ratheisky.  In the Xray Pro Stock second qualifier, Tim Benson just outpaced Ratheisky by half a second to TQ the round with the Top 3 completed by the Q1 topping Alexandre Duchet.  The Infinity 40+ class, Thomas Oehler doubled up with another TQ run, this time ahead of ETS returnee Francesco Martini with Apeldoorn winner Beni Stutz third.
View complete event results here.
View the event image gallery here.
---