October 27, 2018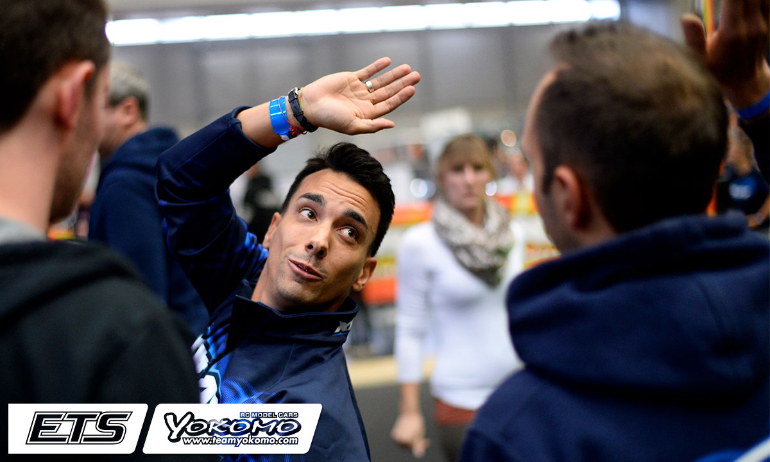 A much better round, I force it 200% to try to make the best result possible."

Bruno Coelho
The 3rd round of qualifying produced our 3rd different top qualifier with Bruno Coelho finally coming good after showing pace in practice but struggling in the opening two qualifiers here in Austria. Again Thimo Weissbauer showed great speed and lead for a long time, later in the race, only to traction roll on the 2nd last lap. This allowed Ronald Volker up into 2nd place with Freddy Sudhoff taking 3rd in front of Q2 pace setter Marc Rheinard, who used the run to try his 2nd set of tires, in 4th. Coelho said of the run 'A much better round, I force it 200% to try to make the best result possible', continuing 'the car was better, not 100%, but I also made mistakes throughout the run'. The Xray driver will now discuss with his mechanic Francesco Martini to go through changes for the next round, aiming like everyone for more steering without losing the rear.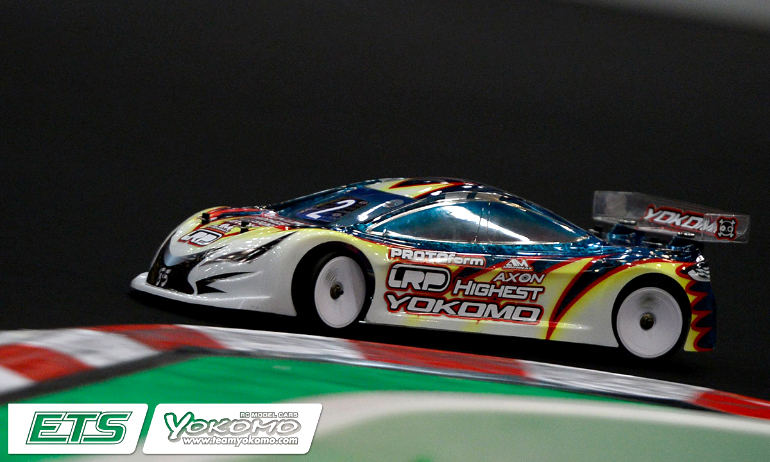 Former World and ETS Champion Volker who now leads the qualifying order with one round left to run said 'it started off a little bit slow, I was down the order but I could either improve my pace or the other guys dropped back'. Happy to get another good result, the Yokomo driver said 'I'll take the 2 points'. Admitting to struggling with the balance at the beginning of the run, he will make adjustments to get a little better balance over the entire 5 minutes.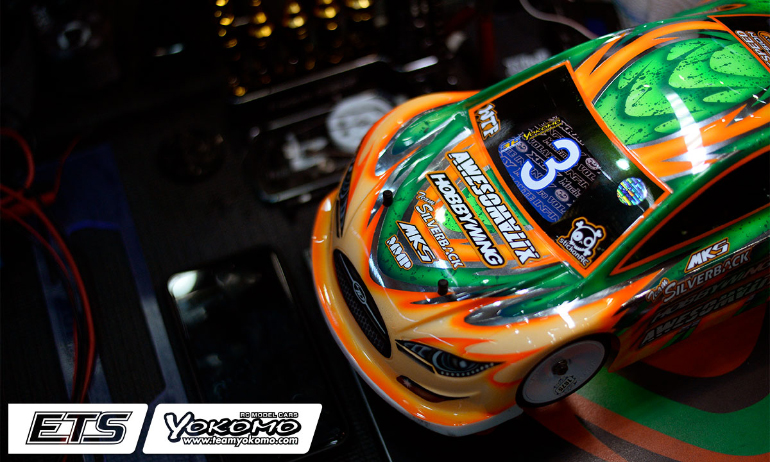 It was another good showing for the Awesomatix team with Weissbauer setting the pace for much of the run, but with him having problems, it was to be his more experienced team mate Freddy Sudhoff who took over the gauntlet. 'It was a pretty good run and very close to the front guys, only 2/10ths to the TQ'. The German had changed his setup closer to Thimo's but for the next one will make another small change to get more mid corner steering and hopefully 'that is enough to take a TQ'.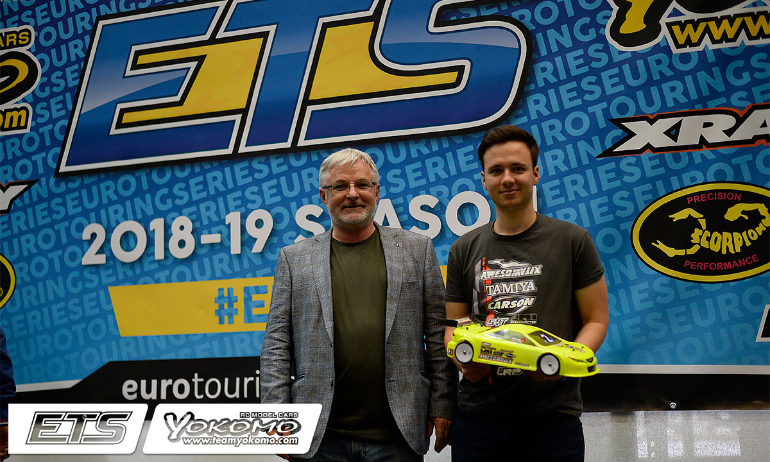 Pace is good I just have to keep my head down."

Simon Lauter
In the Pro Stock class another Awesomatix driver, Simon Lauter, wrapped up the TQ spot with his 3rd round topping run. Talking about his run, he said 'I think it was pretty amazing, the TQ is safe now and I just have to stay confident and keep calm'. Starting from the pole position in tomorrow's triple A-mains, the German's strategy is 'not to crash it or flip it or something like that. Pace is good I just have to keep my head down'. Taking 2nd for the round reigning champion Jan Ratheisky headed a very close battle that saw 2nd to 4th covered by 3 tenths of a second with Max Machler 3rd and Lukas Ellerbrock in 4th.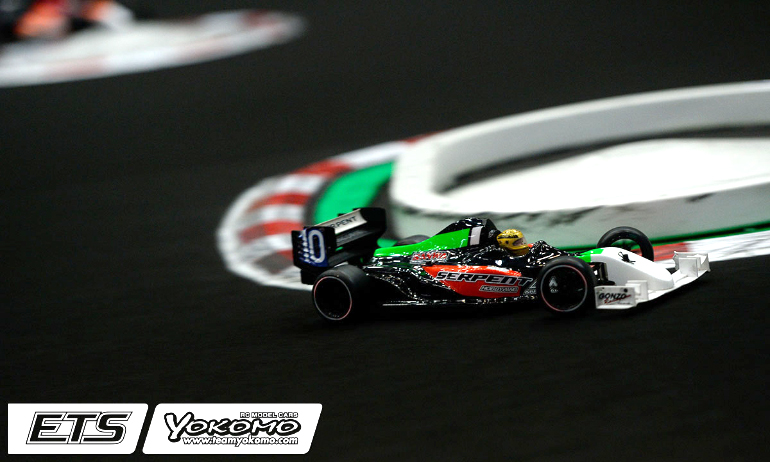 I had massive electronic problems in practice. I ran all new electrics every run but after 2-3 minutes something happened and it stopped."

David Ehrbar
The Formula class saw former champion David Ehrbar take his 2nd TQ run of the day, a fine result considering the issues he had in practice. Explaining 'I had massive electronic problems in practice. I ran all new electrics every run but after 2-3 minutes something happened and it stopped', meaning he had to use his girlfriend Anne's car who ran in the previous heat to set a time. Surprised at the pace of his car in the opening qualifier last night, which he TQ'd, after a 3rd in Q2 he was back to the top of the times in the 3rd run. Jan Ratheisky took 2nd for the round with Oliver Bultynck in 3rd, while Matej Dobnikar and Andreas Stiebler were 4th and 5th respectively.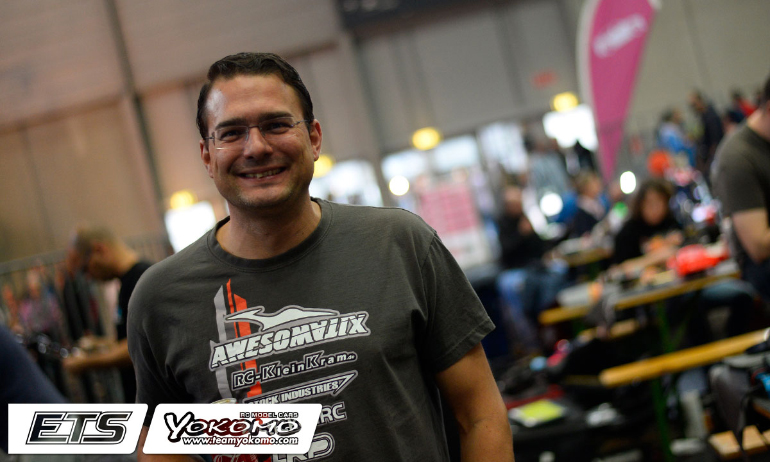 In the Masters class, former Pro Stock Champion Alexander Stocker driving an Awesomatix continued his dominance of the class taking his 3rd TQ of the event to seal the top spot for tomorrow's finals, however while his quickest time, 2nd placed Toni Mateo was closer than he had been previously. Only 3 and a half seconds back, the Spaniard was a second up on 3rd place Christian Drießle with reigning champion Thomas Oehler in 4th another 1.5 seconds further back. In the Stock class Daniel Pohlmann became the first top qualifier of this new for 2018/19 class as he took TQ number 3, this time ahead of Mark Valent and Markku Seppälä.
View complete event results here.
View our event image gallery here.
---