May 10, 2019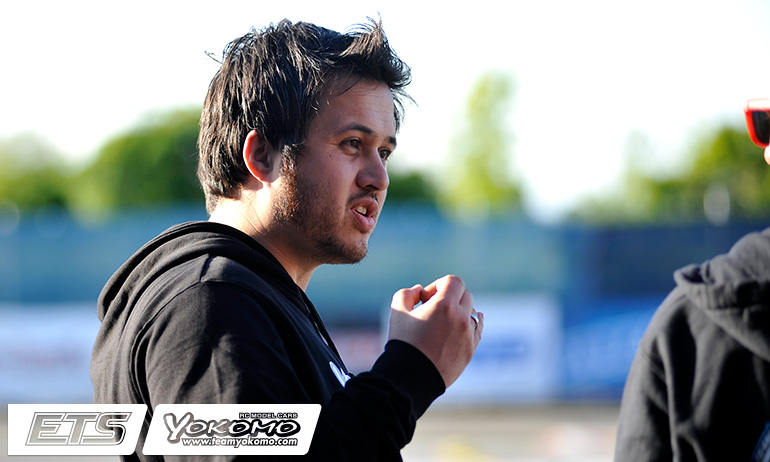 After spinning out while on TQ run in the second round of qualifying, Ronald Volker bounced back to top Q3 at the Yokomo Euro Touring Series in Austria.  The Yokomo driver produced the quickest run of the day so far, with a 0.289 of second advantage over the Xray of Alexander Hagberg with Q2 pace setter Bruno Coelho completing the Top 3 despite being on used tyres.  Second fastest in each of the opening two qualifiers, Marc Rheinard was looking strong to go one better, but in a similar error to that of Coelho in Q1, he rolled coming onto the main straight on lap 12 of 17.  The only driver to manage a 17-second lap for the round, with any chance of a result gone the Infinity driver pulled up.  Volker's second TQ run means only Coelho can deny him pole for Saturday's finals with the Portuguese driver having the advantage of being on new tyres while Volker will be on used.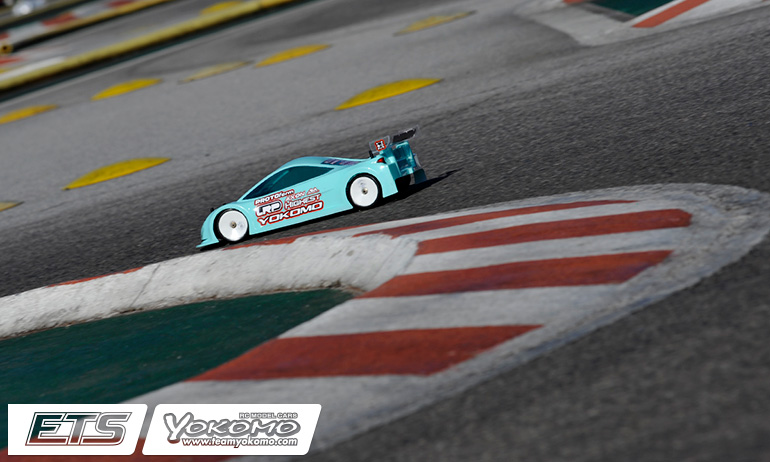 Commenting on his latest TQ run, Volker said, 'for sure I am happy with a TQ run in Q3 as many guys were on new tyres'.  He continued, Even though it didn't feel as comfortable as in Q2 I just tried to make no single mistake.  I had some slides but overall it was a clean run'.  Looking to the fourth and deciding qualifier which is scheduled to take place after 20:00, the former World Champion said, 'we will make a small change to the car for the late conditions but the pressure is on Bruno to deliver a TQ run'.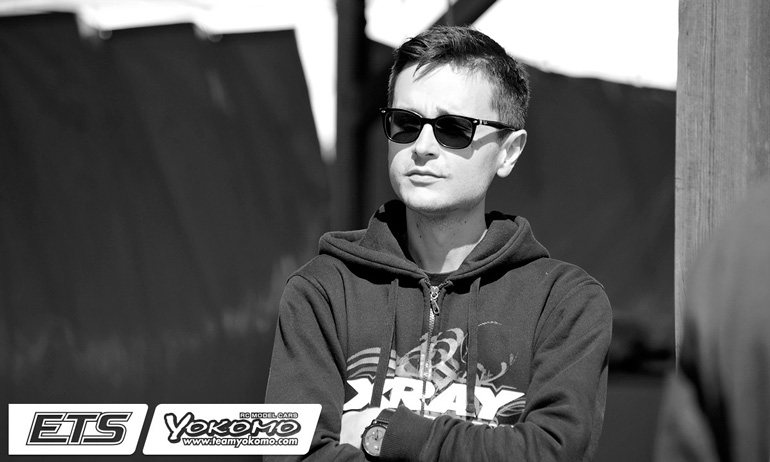 'It was a good run.  We improved the car since Q1 and have a better set-up now', was Hagberg's view on Q3.  The Swede continued, 'I didn't realise it was so close to Ronald.  Scotty didn't announce the gap so I didn't know it was only a couple of tenths.  If I did I would have pushed harder.  Anyway it is a good result and good points.'  Like team-mate Coelho, he has new tyres for the final qualifier saying, 'I will push for a TQ run in the last one'.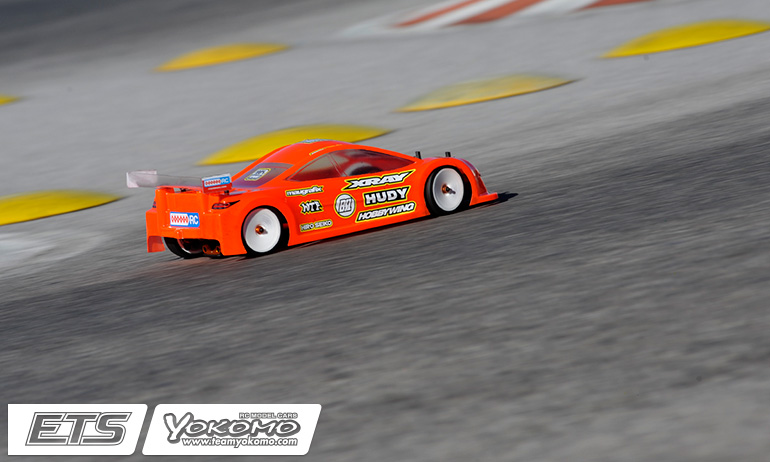 Coelho said, 'I was on used tyres and expected to be slower.  I'm very happy with 3rd on used tyres'.  The reigning Champion continued my time was only half a second off my TQ time from the run before'.  Having made set-up changes to his car to try and get the more steering he was looking for he said the changes felt good and he hopes thet work as well when he's on new tyres'.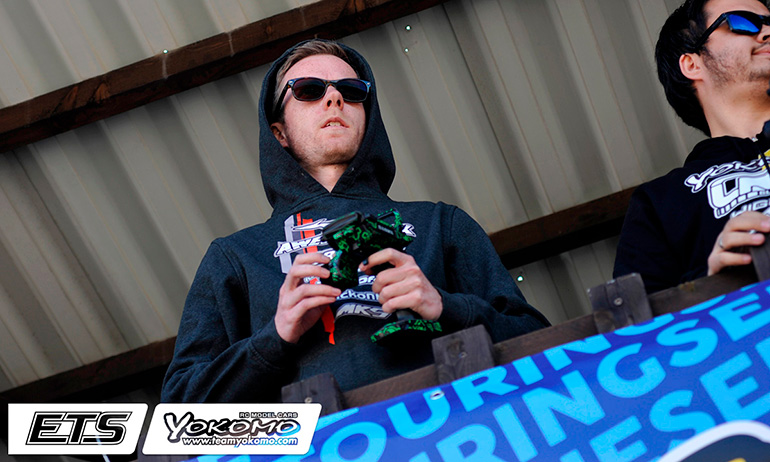 Coming into the event on the back of his first ever ETS win, the penultimate qualifier finally saw Freddy Sudhoff put together a decent run.  The Awesomatix driver said, 'the car has been good all day long but finally the driver improved as well'.  He said a speedo set-up change  'allowed (him) to get a better rhythm with the car and a better overall feeling'.  Another to use up his tyre allocation, the German is not overly concerned about running used tyres in the final qualifying saying he believes it won't as big as disadvantage as the car is easier to drive on used tyres and that the advantage of new is only in the first lap or two.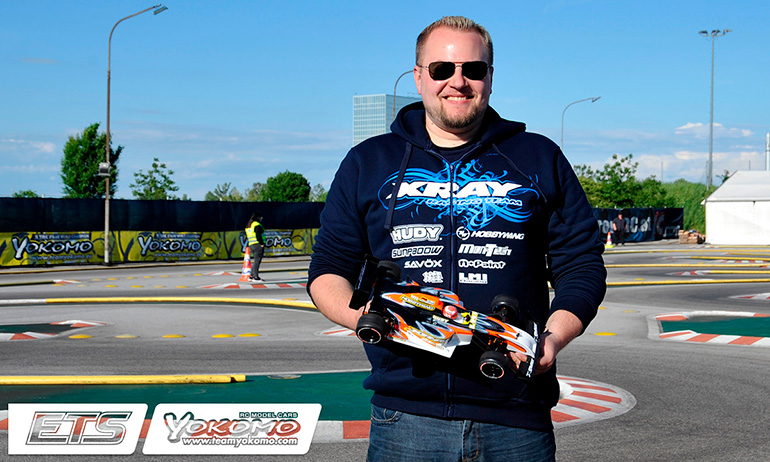 In the Scorpion Power System Formula class, reigning Champion & current points leader Jan Ratheisky extended that advantage as he produced a third TQ run to claim the overall pole and bonus point that goes with it.  Also being decided in Q3 was the Stock 17.5 TQ which will see Luis Moreno lead away tomorrow's A-Main grid.  In the Xray Pro Stock class Dominic Vogl continued his rise to the front.  P3 in Q1, and then P2 in Q2, the Austrian hit the top in Q3 ahead of Awesomatix team-mates Max Mächler, Simon Lauter, Olivier Bultynck and Christian Donath.  The TQ will be decided in the fourth round as will the Infinity Masters class which saw a repeat of Q2 with Alexander Stocker getting a TQ run ahead of Toni Mateo.
View complete event results here.
View our event image gallery here.
---