June 29, 2019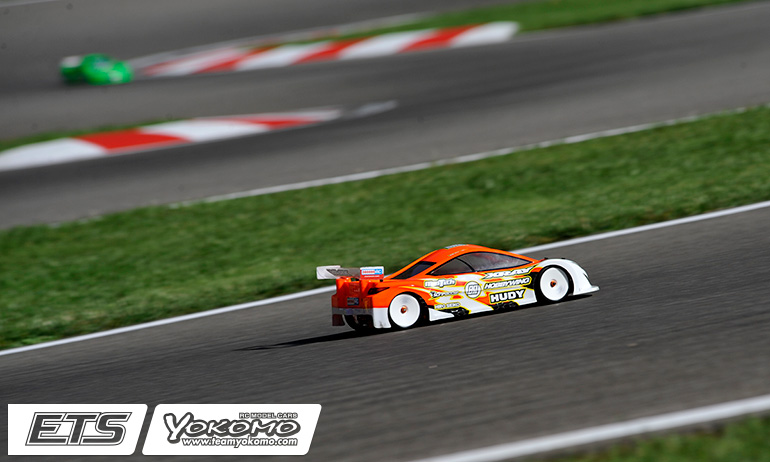 Bruno Coelho claimed another TQ run in the second round of qualifying at the Dutch ETS in Apeldoorn this morning, this time the Xray driver topping the times from Awesomatix's Lucas Urbain.  Having taken yesterday evening's opening qualifier, Coelho quickly pulled clear of Freddy Sudhoff, the top seed gambling to begin the day on used tyres which after 5-minutes left him P4.  On new tyres, the main challenger to Coelho on the clock would come from Urbain and Alexander Hagberg but with a fastest lap 2/10ths up on everyone else the reigning Champion always had a decent margin in hand.  For a time Ronald Volker looked on target for another Top 3 until he suffered a mechanical just after the 2-minute mark while on his second set of tyres.  It would be Hagberg who would complete the Top 3 5/100th off Urbain after he got stuck behind Jilles Groskamp for a number of laps towards the end of the heat.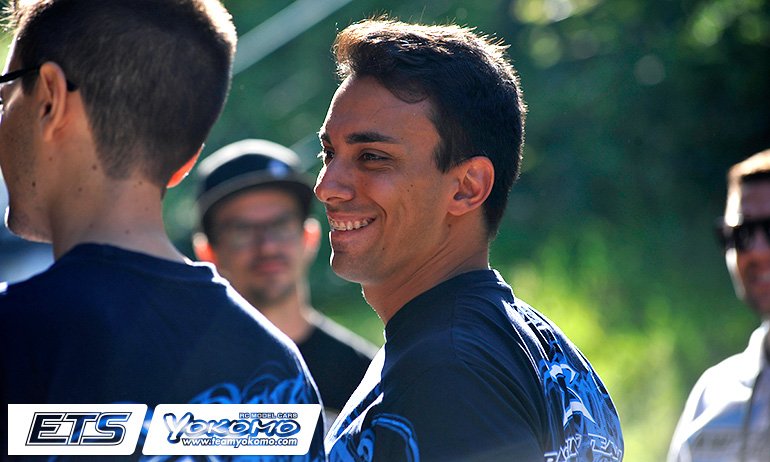 Reacting to his TQ, which thanks to the cool morning conditions is expected to stand as the fastest time, Coelho said, 'we worked a lot on the car yesterday evening in the free practice and again this morning.  We had good steering but were looking for corner speed and now we got that'.  Lying second in the current points standings to Volker, the winner of last years Apeldoorn encounter said, 'I think we are already now on the limit of the car but for the next one we will make small, small changes'.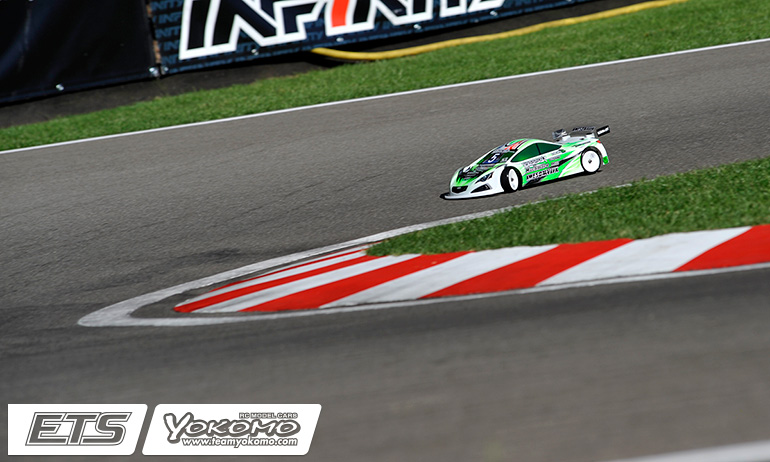 'I didn't crash which was nice', said Urbain, who rolled out of the TQ position in Q1.  The Frenchman continued, 'It was a bit underwhelming and Bruno pulled a gap.  I expected to be able to challenge Bruno as in the morning the car is really good but I didn't have enough steering.  Our goal was to challenge Bruno and now we have failed twice.  It is going to be hard to come back now as that was the fastest heat so need to beat him twice and in a faster time.  Plus I have only one set of tyres left but the tyre advantage here is not as big as other tracks.'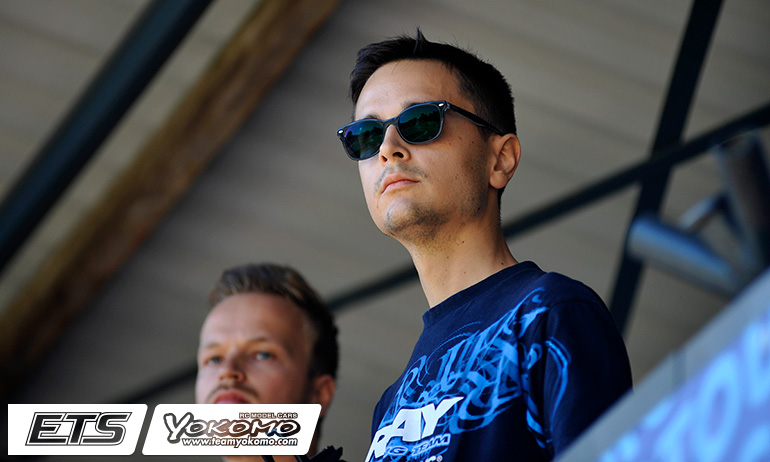 Having opted on sitting out Q1 yesterday evening, Hagberg said, 'Everything was going well.  I was fighting for the TQ until I caught a slower car, Jilles, and he blocked me for three lap.  At the end it cost me 2nd place'.  With the advantage of having a new set of tyres for the remaining two qualifiers, the Swede said, 'I have new tyres every run so it is easier to focus on driving.  It was a bit of a gamble (to sit out Q1) but let's see how it pays off'.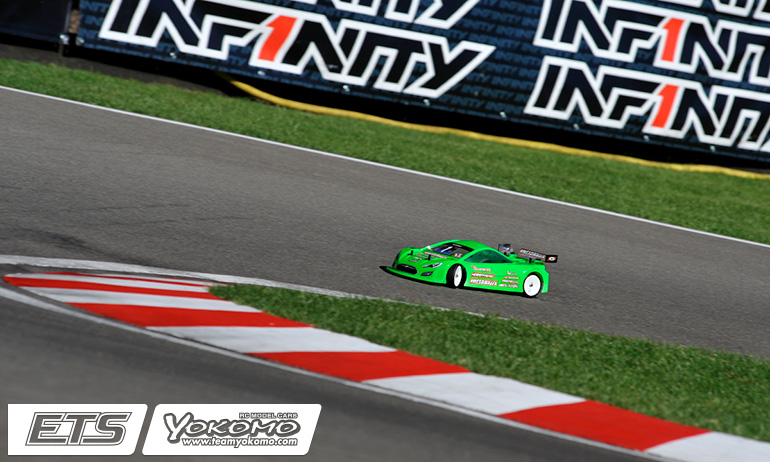 'Pretty good for used tyres' was how Sudhoff summed up Q2.  He added, 'the car felt really good and balanced after we made small changes this morning in free practice.  I have 2 sets (of tyres) for the last two qualifiers.  The next one needs to be super good to beat Bruno but my pace is better in the heat'.  Asked if it was a big gamble to run used tyres in Q2,  the ETS Spain winner replied, 'Q3 will still be cool enough, that's why I gambled'.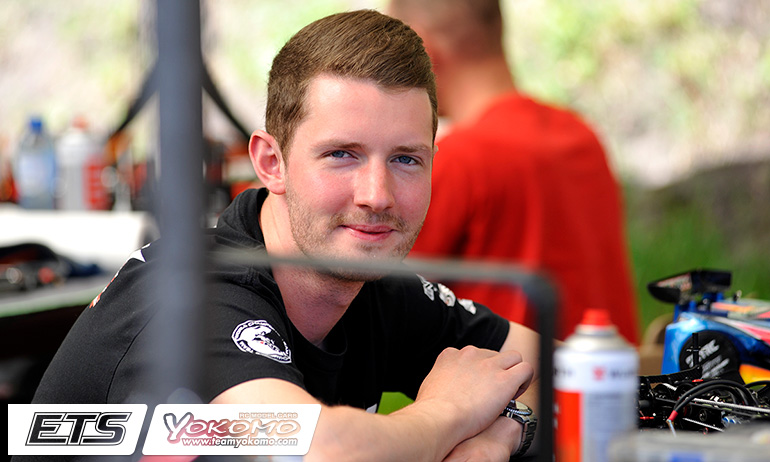 Posting the 5th fastest time from the second quickest heat group, Yannic Prumper explained, 'I ran new tyres and got a good time because many others were on old tyres'.  The Infinity driver added, 'the car was quite good.  Yesterday it was not good but we changed the wheel base.  There was no real difference in the feeling but the times were better.  I will keep it the same for the next one and I have only one new set of tyres left so I need to see when I will run them'.
Completing the Top 6 with his Awesomatix, Loic Jasmin said, 'It was a good result.  The first two minutes was really good but then the car started to push.  I had to change my lines and the last minute was hard.  Still I got a P6 so I'm happy'.  Looking to Q3, the multiple French  National Champion will makes changes to try and get the car to run more consistent over the 5-minutes.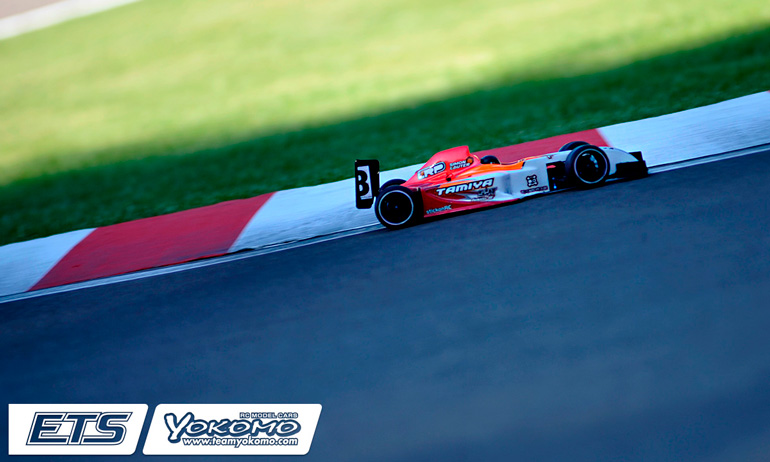 In the Scorpion Power System Formula class, it was Simon Lauter who took his Tamiya to a TQ run ahead of Q1 winner Infinity's Jitse Miedema and the Shepherd of Olivier Bultynck.  In the Xray Pro Stock class Austria Dominic Vogl was took Q2 from Frederik Mikkelsen and Bultynck who took the opening qualifier yesterday.  Daniel Pöhlmann made it two out of two in the Stock 17.5 class and in the Infinity 40+ Masters class Trygve Berntsen topped the second round from Q1 pace setter Toni Mateo.
View complete event results here.
View our event image gallery here.
---