July 26, 2019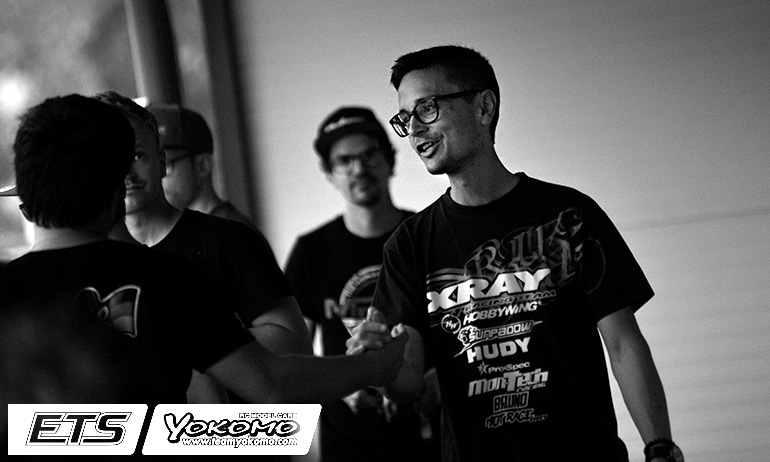 Alexander Hagberg has TQ'd the final round of qualifying at the ETS Season Finale in Slovakia, the result giving the Swede second spot on the grid behind Xray team-mate and newly crowned Champion Bruno Coelho.  Having wrapped up the overall TQ with a trio of TQ runs, Coelho would lead away Ronald Volker in Q4 but all the attention was on Hagberg and Lucas Urbain as they had new tyres for the final round.  Initially it was Urbain's Awesomatix that set the pace, the Frenchman opening with a blistering fast 16.941 lap but quickly that pace faded with Thimo Weissbauer moving to the top of the timing screen.  Soon however Hagberg took charge and he stayed there to post the fastest time of the day ahead of Coelho, the cooler night conditions allowing him to be the only driver to make 18 laps of the reverse layout Hudy Arena track.  Again so close to Coelho, their pace on new or used tyres pretty much equal, Volker would conclude qualifying with a P3 which is where the Yokomo driver will start tomorrow's finals.  Crossing the loop fourth fastest, Urbain will start in that position with Christopher Krapp completing the top half of the grid.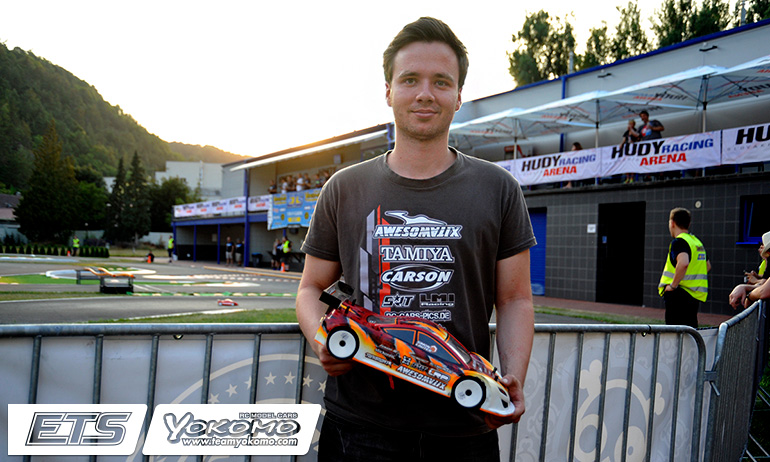 With all but the Pro Stock and Stock 17.5 TQ decided in Q3, Alexander Stocker the 40+ Masters TQ, Jan Ratheisky the Formula TQ (both drivers taking all four rounds), it was already crowned Champion Simon Lauter who becomes the Pro Stock Top Qualifier.  The Awesomatix driver backed up his Q1 topping performance with another TQ in the final round ahead of Q2 winner Dominic Vogl and Q3 pace setter Max Machler.  This is the same order in which they will start tomorrow's rescheduled A-Main.  With rain forecast for the afternoon, the current timetable will see two rounds of Mains run tomorrow with an opportunity of dry conditions to run the 3rd round on Sunday morning before the rain returns again.  In Stock 17.5, it was to be a tie as Daniel Pöhlmann TQ'd Q3 & 4 with the the last one the quickest of the day giving him the overall TQ over Q1 & 2 winner Dominik Ruf.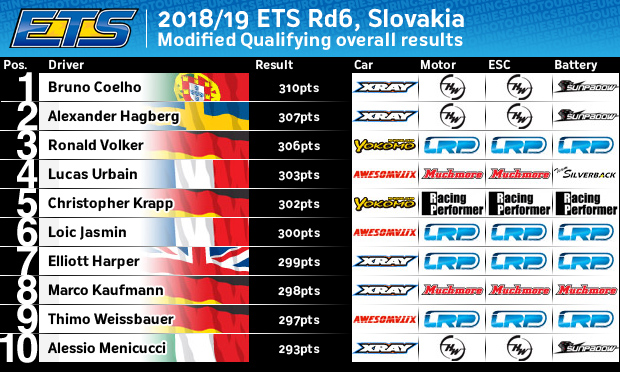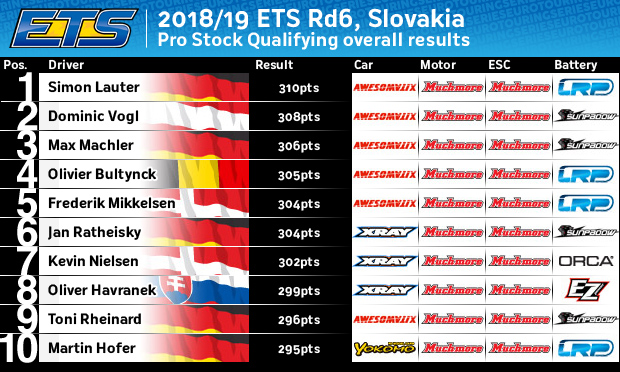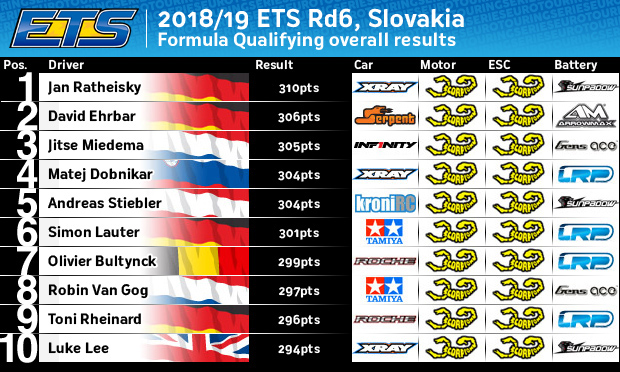 View complete event results here.
View our event image gallery here.
---