July 27, 2019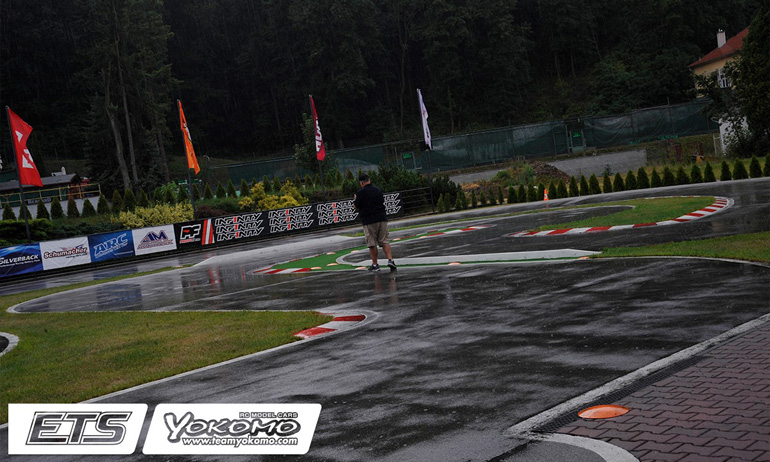 After baking in the heat for the first two days of the event, today rain showers interrupted the running of the finals at the ETS Season Finale in Slovakia.  Having run all four rounds of qualifying in anticipation of rain arriving, the rain arrived overnight delaying the start and then when things did get underway subsequent showers meant further delays in getting through the timetable.  While getting the first round of A-Mains completed for most, during A1 of the Volante Modified the rain arrived caused it to be stopped with over 2-minutes to go after which the skies would open.  Despite efforts to dry the track, overcast conditions meant it was going to take too long to dry to be able to resume racing for the day and and at around 17:30 the call was made that racing would resume tomorrow.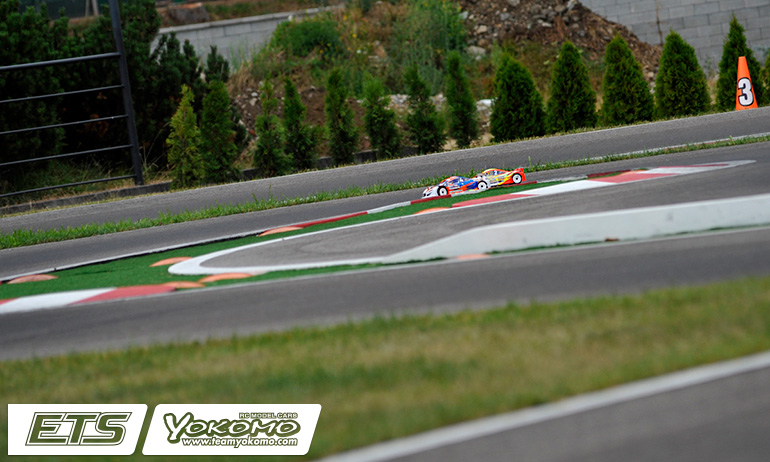 In the first of the Pro Stock A-Mains a brilliant pass on the final lap that earned him a 'class dismissed' from Scotty Ernst saw Olivier Bultynck take the win.  The Awesomatix driver made the pass on Dominic Vogl after the pair come off the sweeper at the end of straight and while Vogl would try to take it back he would go off the track but able to regain his composure to keep second just ahead of Simon Lauter.  Top Qualifier for the race, Lauter undone his qualifying efforts with an error on the second lap that he somehow managed to land rubber side down to only drop to third.  In the other two Touring Car A-Mains that ran, it was an relatively easy 40+ Masters win for new Champion Alexander Stocker despite Toni Mateo keeping him honest during the race.  In Stock 17.5, Top Qualifier Daniel Pöhlmann converted for the win finishing after seeing off a late challenge from Cham Dassanayake with Tobias Baumbach completing the Top 3.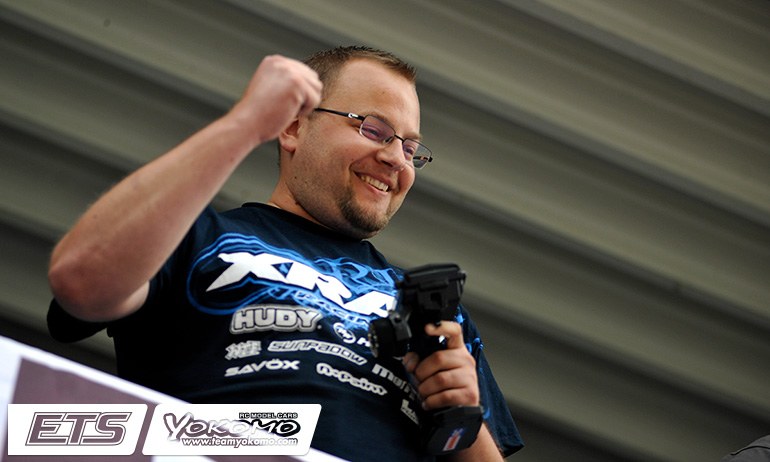 In Formula, the title still undecided, Jan Ratheisky controlled the race from the TQ from start to finish with title rival David Erbhar unable to do anything about the German eventually finishing 1.4-seconds back.  Able to get by Jitse Miedema, Matej Dobnikar completed the Top 3.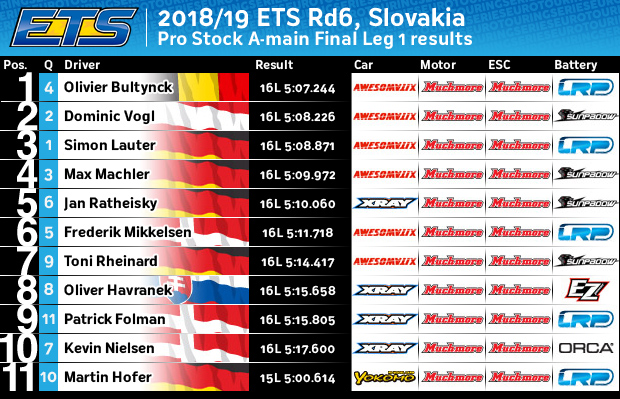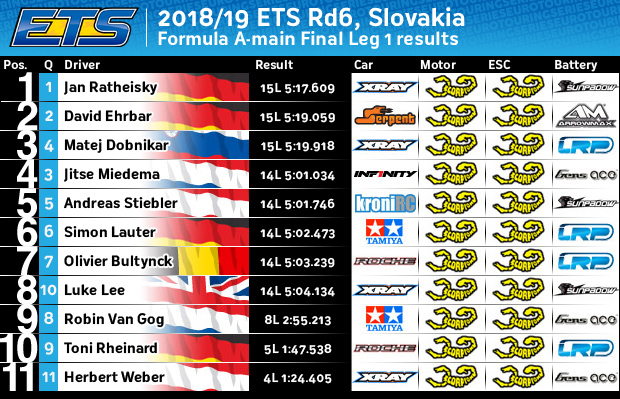 View complete event results here.
View our event image gallery here.
---