Rheinard takes Q3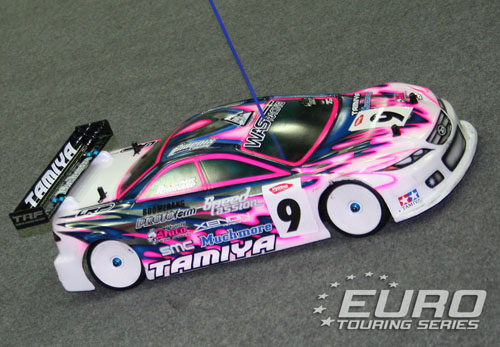 The pace is really hotting up here in Germany as the grip continues to increase and the laps times continue to fall.  Running a new prototype chassis plate on his TRF416, Marc Rheinard added to his Heat 1 TQ with the fastest time for Heat 3.  The new chassis (compared with original in image below) allows for the batteries to be positioned more to the front of the car and the former World Champion was happy with the handling improvements it made allowing him to set a new fastest lap of 10.56 on his way to the best run of the day.  Rheinard will stick with the chassis for the day's final qualifier but will make small changes to his set-up to try and make the car easier to drive.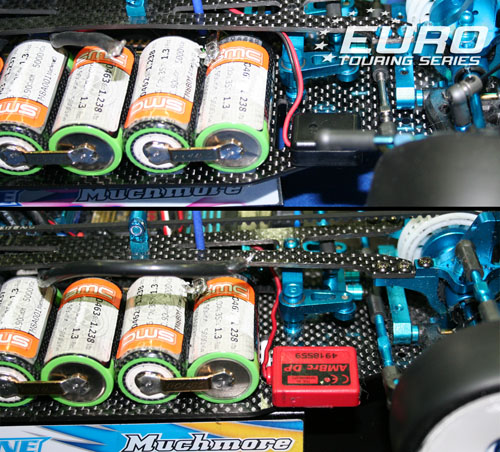 Yet again Freddy Sudhoff clocked the second fastest time for the round with fellow Xray driver Steven Weiss enjoying his best run of the day with third.  The two Germans had little to report following the run appearing happy with their set-ups however Weiss is changing motor for Round 4 as he looks for a bit more power.
Fastest in the second qualifier, Jilles Groskamp was fourth on this occassion.  Running the 2.5mm chassis plate on his Tamiya, the Dutch driver was pleased with the switch. Early mistakes in the run as he got used to the different handling of the thicker chassis meant a second TQ run was not possible but the Speed Passion team driver is not too worried as he is already sure of a place in tomorrow's A Mains and so will use the remaining two heats to try different set-ups.  Groskamp will stick with the 2.5mm chassis. Viktor Wilck, who is still feeling under the weather following his exposure to the elements in England last weekend, and young up & coming German talent Bjorn Prumper completed the Top 6 for the round.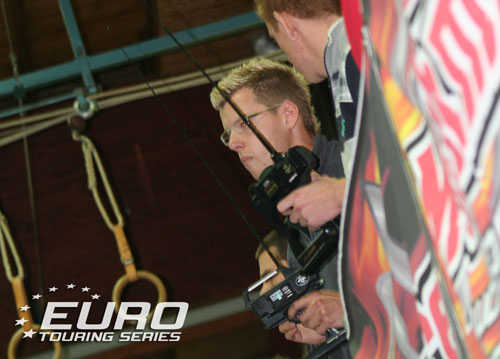 In Pro Stock Daniel Wohlgemuth continues to dominate taking his third round TQ as the only driver to record 27 laps.  Christoph Thiele was his closest challenger.  For defending ETS Champion Alexander Stocker his car continues to be difficult to drive. Summing it up as 'simply horrible', the German is starting to loose confidence but will make more changes in an attempt to get the car to work.