April 8, 2017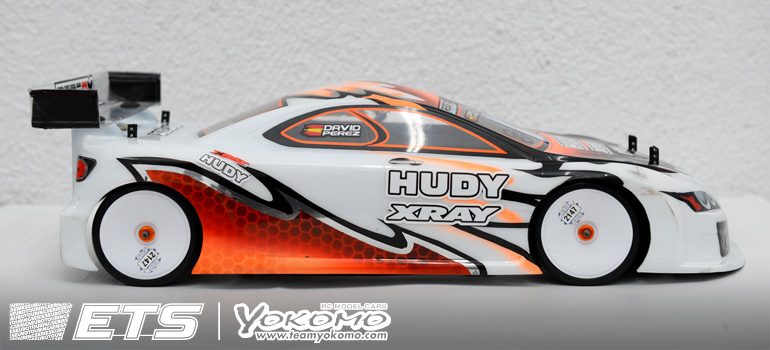 Chassis – Xray T4 2017
Motor – Hobbywing Xerun V10 4.5T
ESC – Hobbywing Xerun XR10 Pro
Batteries – EZ Graphene 6600mAh
Tires – Volante (handout)
Radio/Servo – Futaba/Highest
Bodyshell – Protoform LTC-R
Remarks – Top Spanish racer David Perez has run many laps of the ASOGER track in Madrid with his Hobbywing powered Xray T4 2017. Coming into the event with his base setup, which is different from that used by his senior team mates, he has only made one change and that is removing bottom screws from the motor mount for more flex which makes the car better on used tires. Running his body very far forward for more initial steering, he is using a high Red Fox rear wing to keep the back in line. Like his team mates he is using the rear ARS system, without it David says the car is unstable through the fast chicane.
Image Gallery
---