May 13, 2017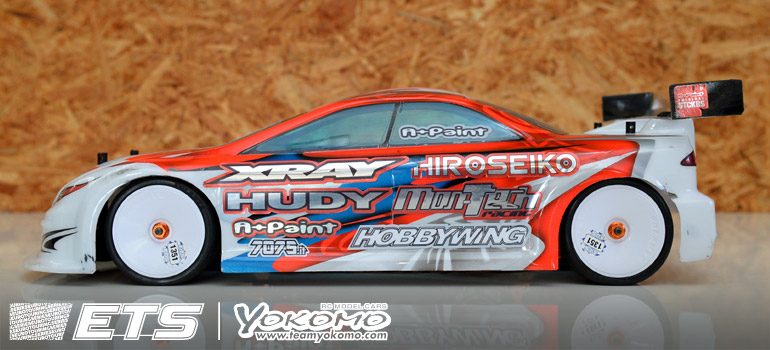 Chassis – Xray T4 17
Motor – Muchmore (handout)
ESC – Muchmore (handout)
Batteries – Marka 6000mAh
Tires – Volante (handout)
Radio/Servo – Sanwa/Highest
Bodyshell – Montech Nazda 2
Remarks – Top Italian Xray racer Mattia Collina topped Q2 in the Pro Stock class with his Xray T4 17. Having competed at the warmup race 2 weeks ago he is using the setup from that weekend with just the front arms lowered to increase the steering the slow corners. Fitted with the Montech Nazda 2 body shell, he has selected the Precut Asphalt version which is mounted more forward than the Indoor version. Using a lot of brass weights throughout the car, the motor mount spacer and battery supports are from 7075.it with a further 20 grams below the steering rack.
Image Gallery
---