October 11, 2008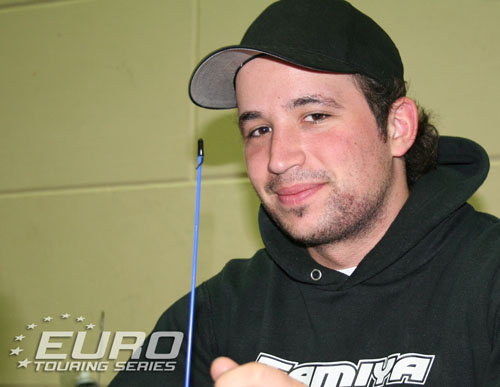 European Champion Marc Rheinard has TQ'd the first round of qualifying for the 2008/2009 Euro Touring Series opener in Germany setting a time of 27 laps in 5:01.89 to pip Tamiya team-mate and defending ETS Champion Jilles Groskamp by 9/10th of a second. The German described the run as 'so, so' saying the track had a lot more traction than yesterday something that caught out many of the top Modified drivers this morning. 'In the beginning the car was very good but the car started to feel like it wanted to traction roll as the run went on'.  Targeting 28 laps next time out, Rheinard plans to run the same set-up on his TRF 416 and focus more on how he prepares his tyres for the run.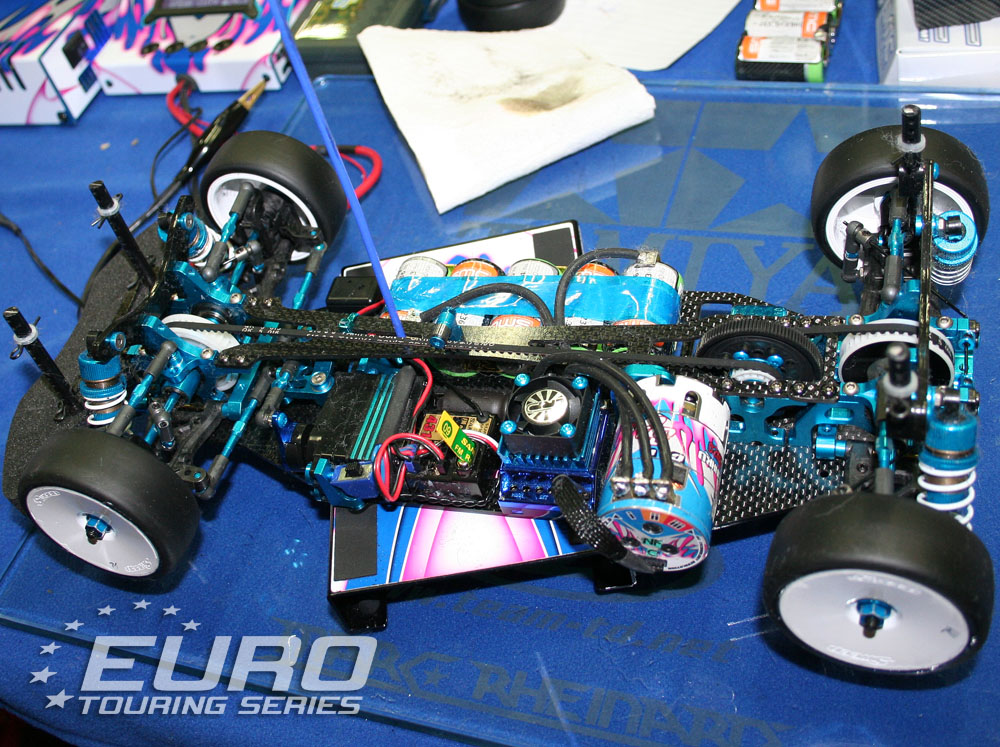 Groskamp is also focusing on tyres having found his car very hard to drive in the high traction conditions.  The Dutch ace is gluing the side wall of his front Sweeps to reduce bit and will also try a different additive for Heat 2.  Team Associated driver Joel Myrberg was happy with his time considering the number of mistakes he made.  Having found his TC5 to be tweaked yesterday he says the car is much better today and with an incident free run he has the pace to challenge for TQ honours this weekend.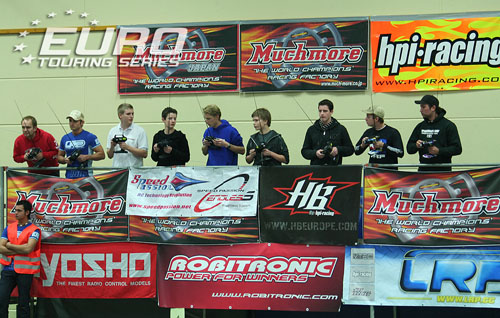 Continuing his impressive Xray debut Freddy Sudhoff posted the fourth fastest time despite finding his car harder to drive due to the extra traction.  A good clean run, the German said he will use the same set-up again and instead work on his driving style to suit the conditions as the car is very good.  Pitting next to Sudhoff and right behind him on the time sheets for Round 1 Steven Weiss, also driving an Xray, was pleased with his car but admitted to a costly driver error on the main straight.  Completing the Top 6 Viktor Wilck also made a big mistake on his run at the chicane. The Swede says his car is working similar to Rheinard's but he wants to rebuild his shocks for his next outing.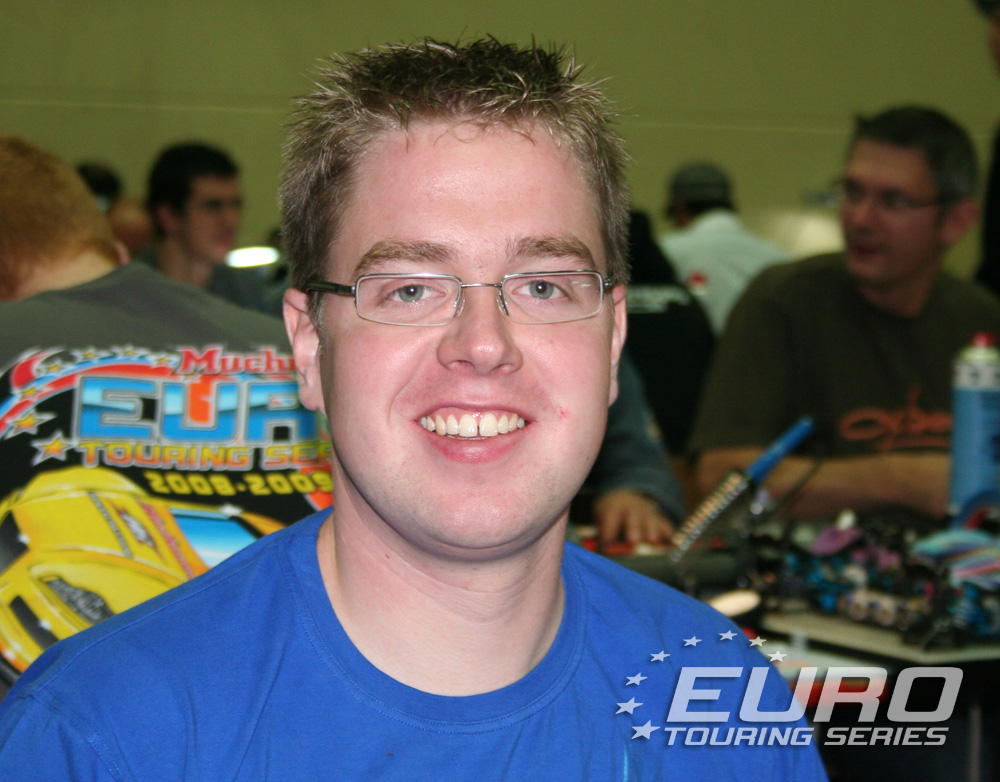 In Pro Stock Daniel Wohlgemuth topped the first qualifier with his Xray T2 '008 by 4 seconds from SMI team-mate Christoph Thiele. The German completed 25 laps but believes 26 is possible in Round 2 and plans no changes to his car. Thiele is also happy with how his Xray is working and will also leave his car unchanged as he too targets the extra lap over 5 minutes. Making it an all German Top 3 for Round 1, Corally driver Dominik Reschke plans to change shock position to make his RDX Phi more sensative to direction change through the double chicane. Tommy Bergfeldt is the fastest non German, the Swede posting the fourth fastest time at the controls of his Hot Bodies. For defending ETS Champion and recently crowned German National Champion Alexander Stocker he had a terrible run suffering with a car that just wanted to slide around. Having left his car set-up the same as yesterday's practice, when his Hot Bodies was right on the pace, Stocker really struggled this morning and couldn't really explain why other than maybe his new race tyres needed to be scrubbed in before the run.
---