June 27, 2008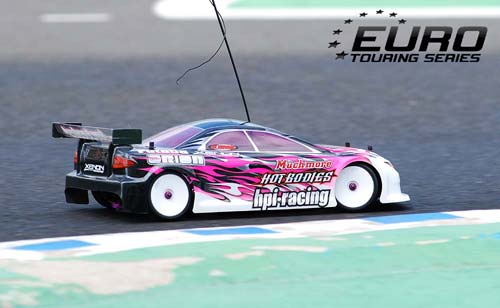 The finale of the inaugural Much More backed Euro Touring Series is underway and the fourth round has attracted a star line of drivers from around the world to the top class Andernach facility here in Germany. No less than 3 World Champions are present along with the current European and US Champions and with this type of quality it will be hard to pick which of the 125 drivers will walk away with the silverware.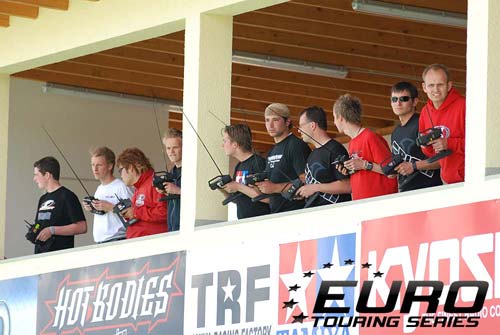 After four rounds of timed practice it is 2002/2003 World Champion Atsushi Hara's name that appears at the top of the time sheets. The Hot Bodies driver's car is looking really good around the very technical layout being used this weekend. Closest to Hara over three timed laps is factory Kyosho driver Steen Graverson who is running the same Shin addition chassis that he used early this year at the TITC event in Thailand.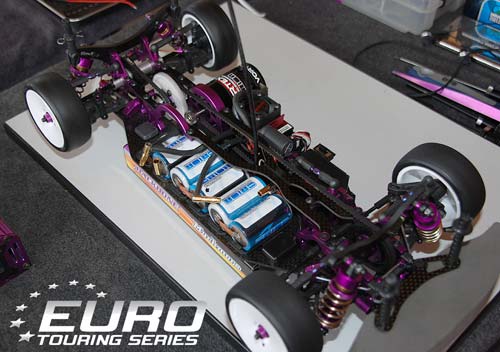 Current World Champion Andy Moore is third fastest opting to run the original Cyclone top deck on his new Cyclone TC, while Pre World's race winner Vicktor Wilck is next up on a very similar pace with his Tamiya TRF416. Jilles Groskamp, winner of Rounds 2 & 3 of the series and now the first ever ETS Champion due to the fact that Round 1 winner Juho Levanen was unable to attend, feels he is struggling a little but still finds himself in the Top 5. Austrian Hot Bodies driver Thomas Pumpler completes the Top 6.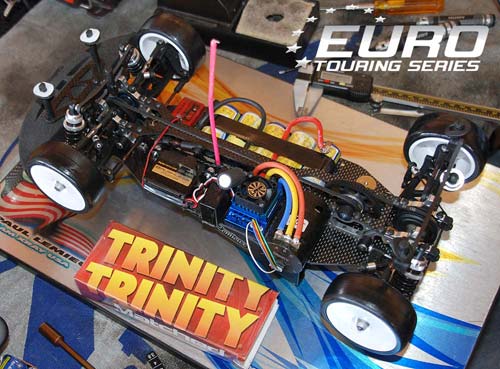 Newly crowned US National Champion and Team Xray factory driver Paul Lemieux is running 9th at the moment despite it being his first visit to the Andernach track. Running prototype alu rear drive shafts on his T2 '008, the American says he likes the track and appears content with his current pace.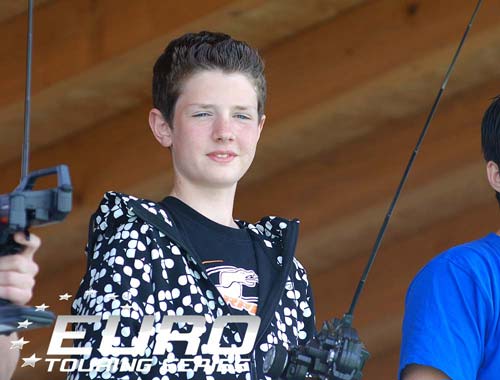 Of the other manufacturers represented here this weekend young German star Yannic Prumper is the top Serpent running in 13th with Marc Fisher just behind him at the controls of his factory Corally. Top Associated runner local Patrick Gassauer in 14th with the fastest Yokomo being Martin Hofer in 18th position. Christian Schamp is the leading Schumacher runner in 26th.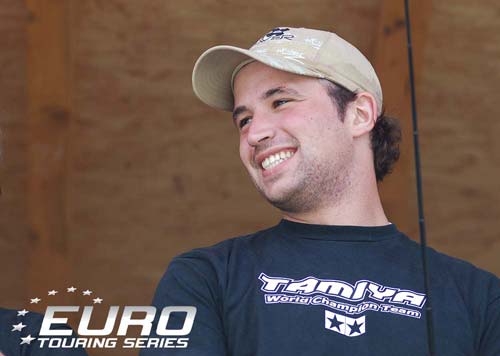 Marc Rheinard, who should now this track like the back of his hand due to the fact that he lives just up the road, is a rather lowly 24th but we can expect to see a big improved from the former World Champion in his next run. Others who find themselves rather lowly on the time sheets include Kyosho's Shin Adachi, French ace Cyril N'Diaye and Associated team driver Joel Myrberg.
In Pro Stock, in which all drivers are running handout Speed Passion 9.5T brushless motors, German Corally driver Dominik Reschke finds himself as the pace setter from the Round 3 Top Qualifier Vasco Christiaanse driving a Kyosho with ETS Round 1 winner Alexander Stocker third for Hot Bodies. Round 3 winner George Spitteler current lies 8th while Round 2 winner Nicolai Nielsen is 11th and top Serpent.
Check out our image gallery here.
---